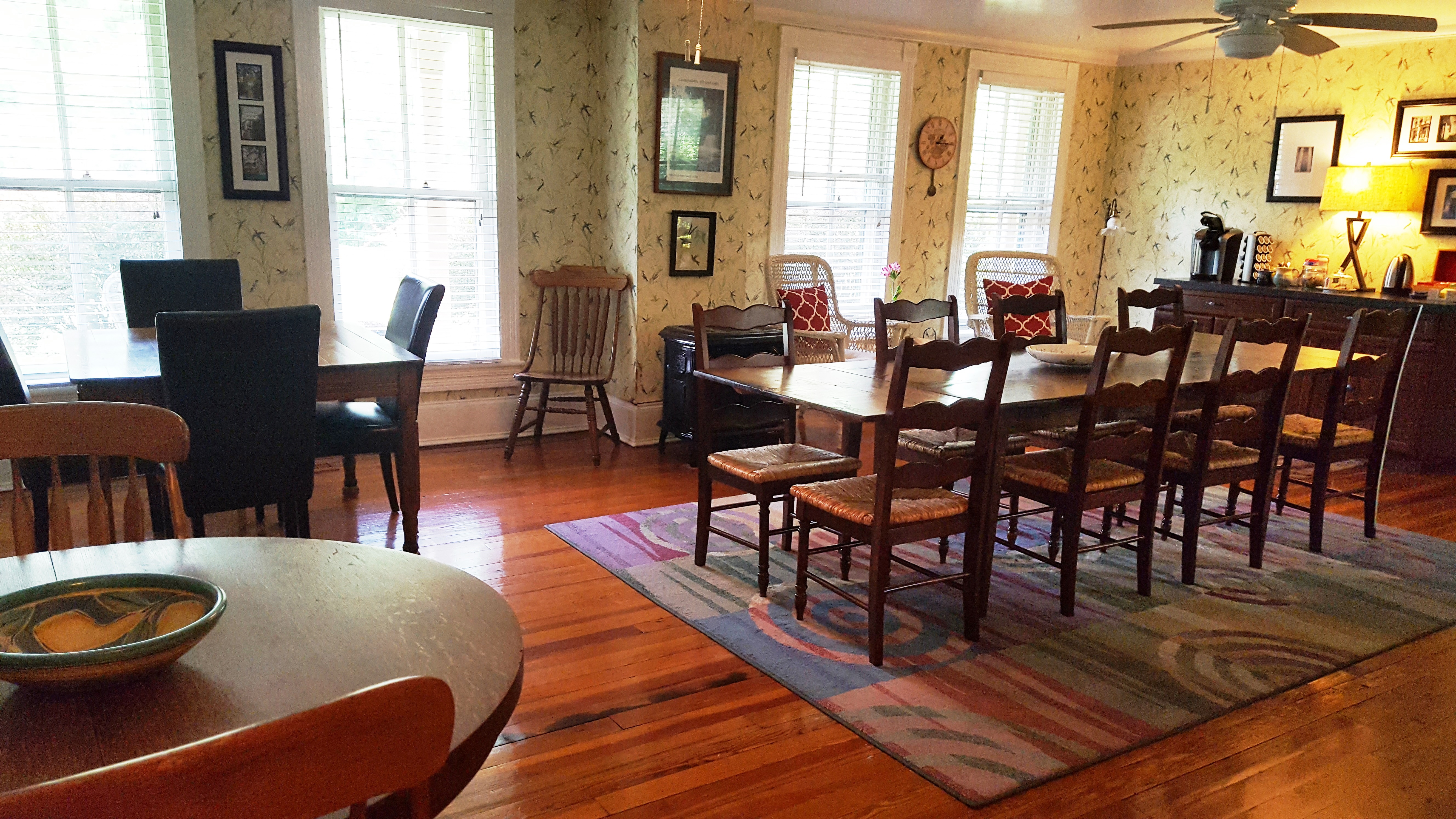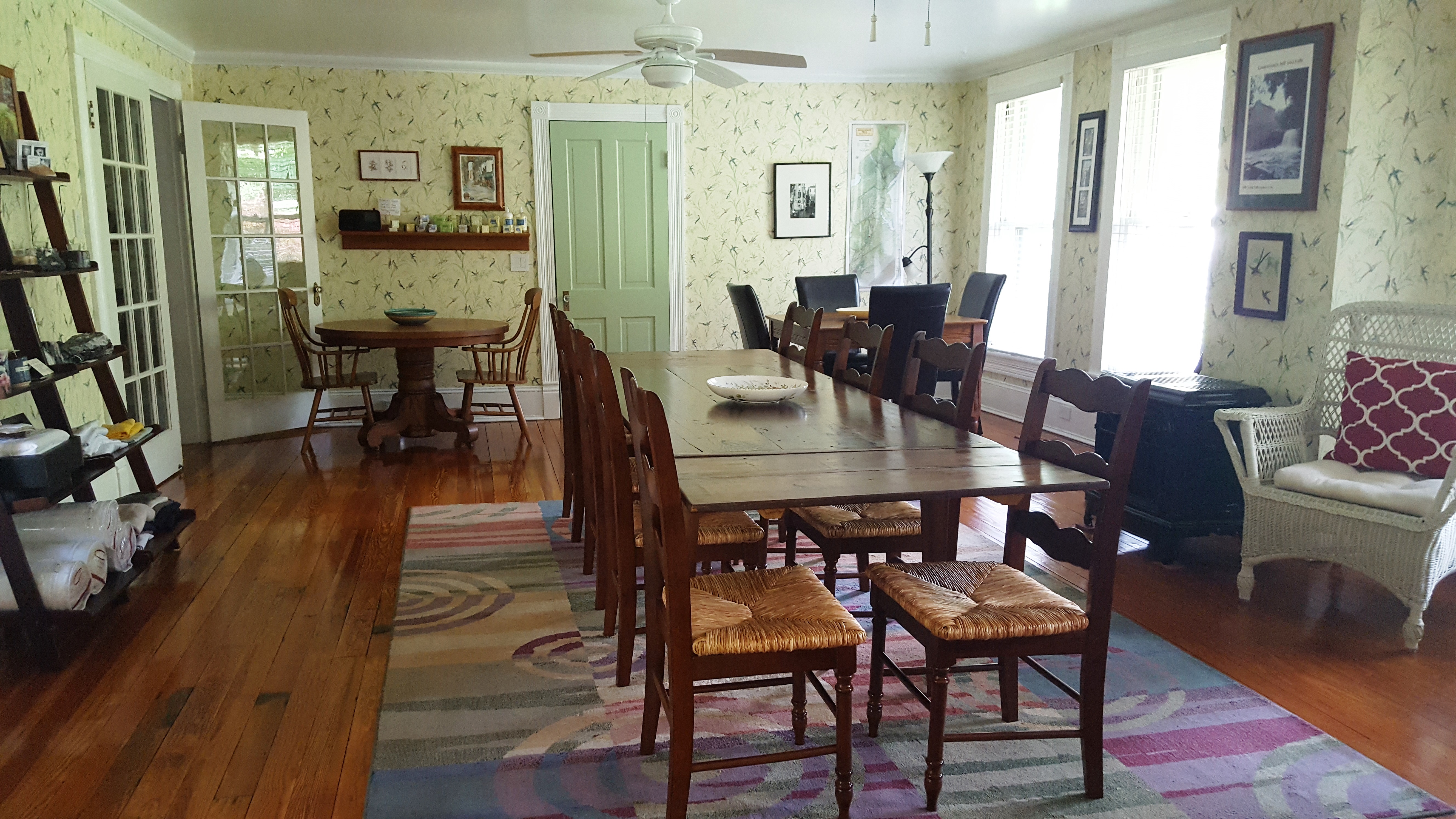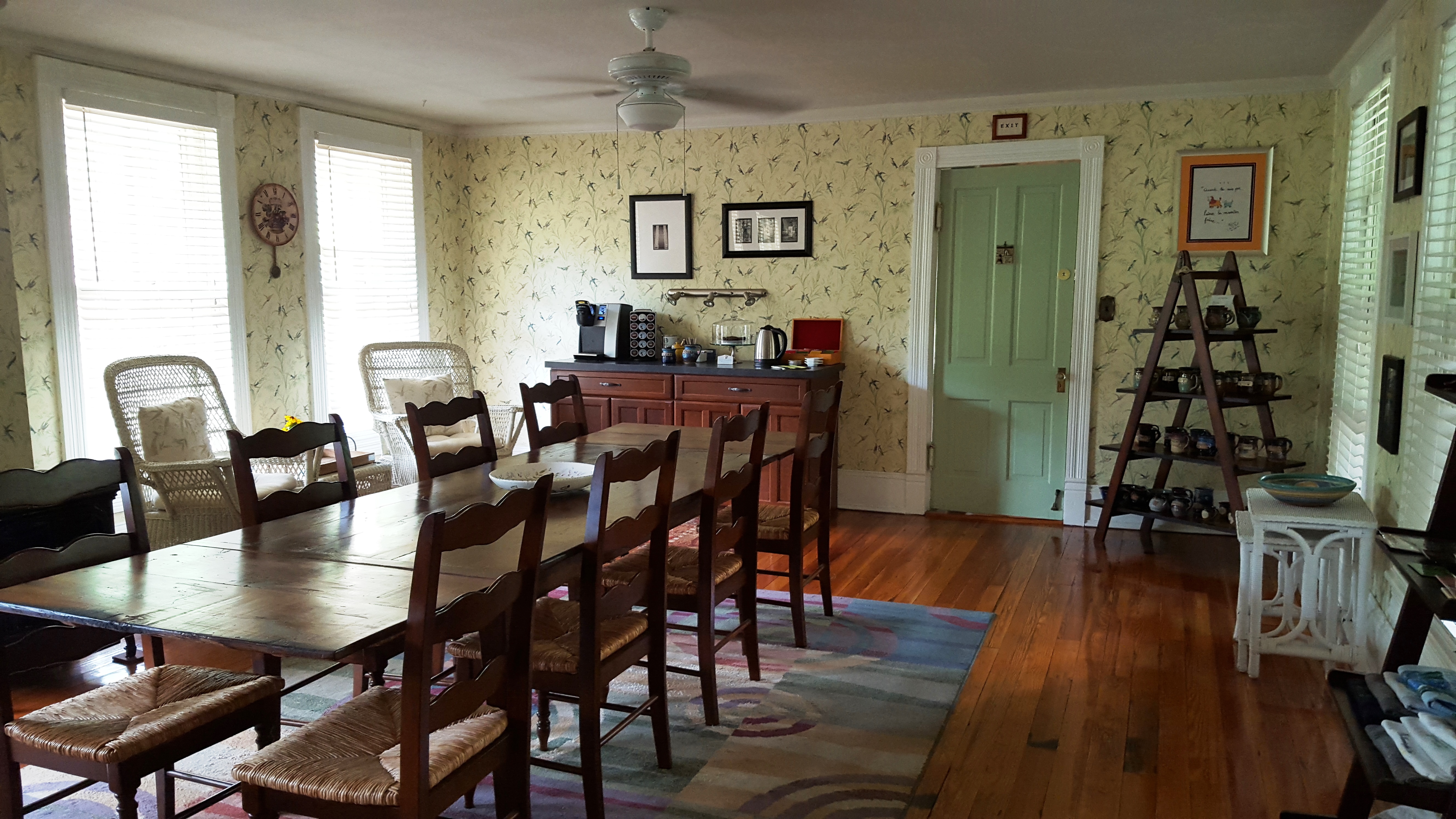 A full, hot breakfast is served at 9:00. Breakfast starts with baked goods, either scones or muffins and might include fresh fruits in season, an entree such as strawberry baked french toast, waffles, or breakfast casseroles, accompanied by a meat. Our eggs come from free-range chickens living at local farms. Our maple syrup is locally sourced. When available, we serve local produce and meats. We will happily accommodate some special diets, if informed at the time of reservation. Early-rising coffee drinkers will find plenty of freshly brewed Costa Rican coffee and there is always a variety of teas from which to choose.
For lunch and evening meals, there are a variety of area restaurants to try in Lexington, Warm Springs, and Staunton. Click here for Area Restaurants.
Lunch "to go" consists of sandwiches, chips, fruit, cookies, and soft drinks. ($30. per couple)
Picnic Basket ( in your room or to go )  Don't feel like heading out for dinner when you arrive?  Enjoy a picnic basket or platter of seasonal goodies that includes deli meats, variety of cheeses, veggies or cold salads, fruit, artisan bread & dessert and water or soda.   Ask about adding a bottle of Virginia Wine ($10 ). It's really afun feast! . ($50. per couple)
Wine & Cheese Basket  Waiting for you upon your arrival to be enjoyed indoors or take out to the wraparound porch or peaceful deck overlooking Mill Creek.  A bottle of regional red/white wine, a selection of local cheeses and crackers, and for dessert – something tasty. ($40.)
Decadent Desserts Want to indulge your sweet tooth…?  Enjoy a plate of bite size desserts ( 10-12 )  like cheesecakes, truffles, rum balls, mousse and brownies..enjoy with a bottle of  'dessert' wine ($35.)
All lunch and picnics must be reserved at least one week in advance of your visit so that we'll have time to do our shopping. Please let us know if you have any dietary restrictions or anything you just won't eat when you make your reservation.
We invite you to come to the Hummingbird Inn Bed and Breakfast in Goshen, VA to sample our mix of good country cooking with a few special touches. Nothing fancy – just tasty!