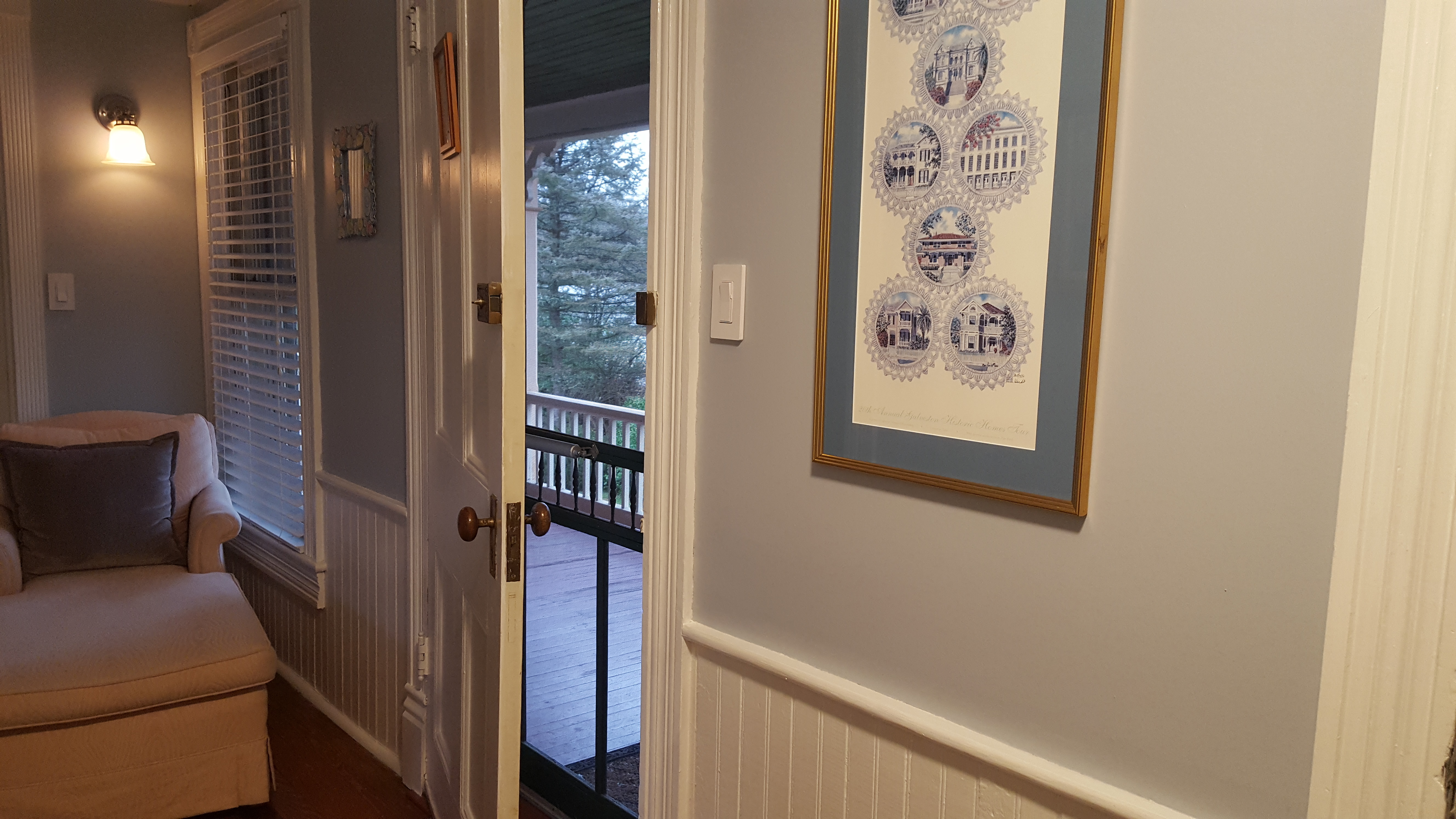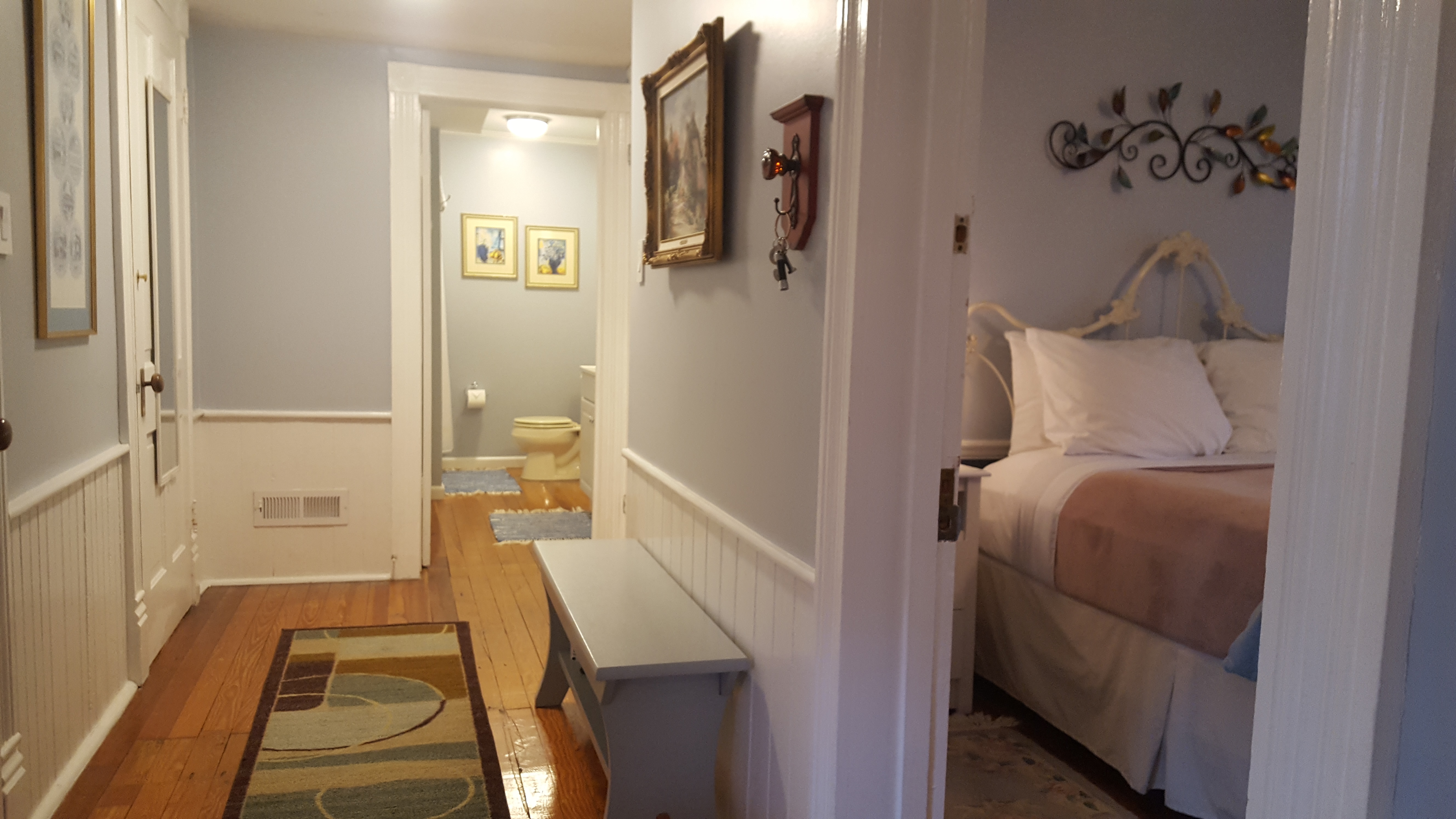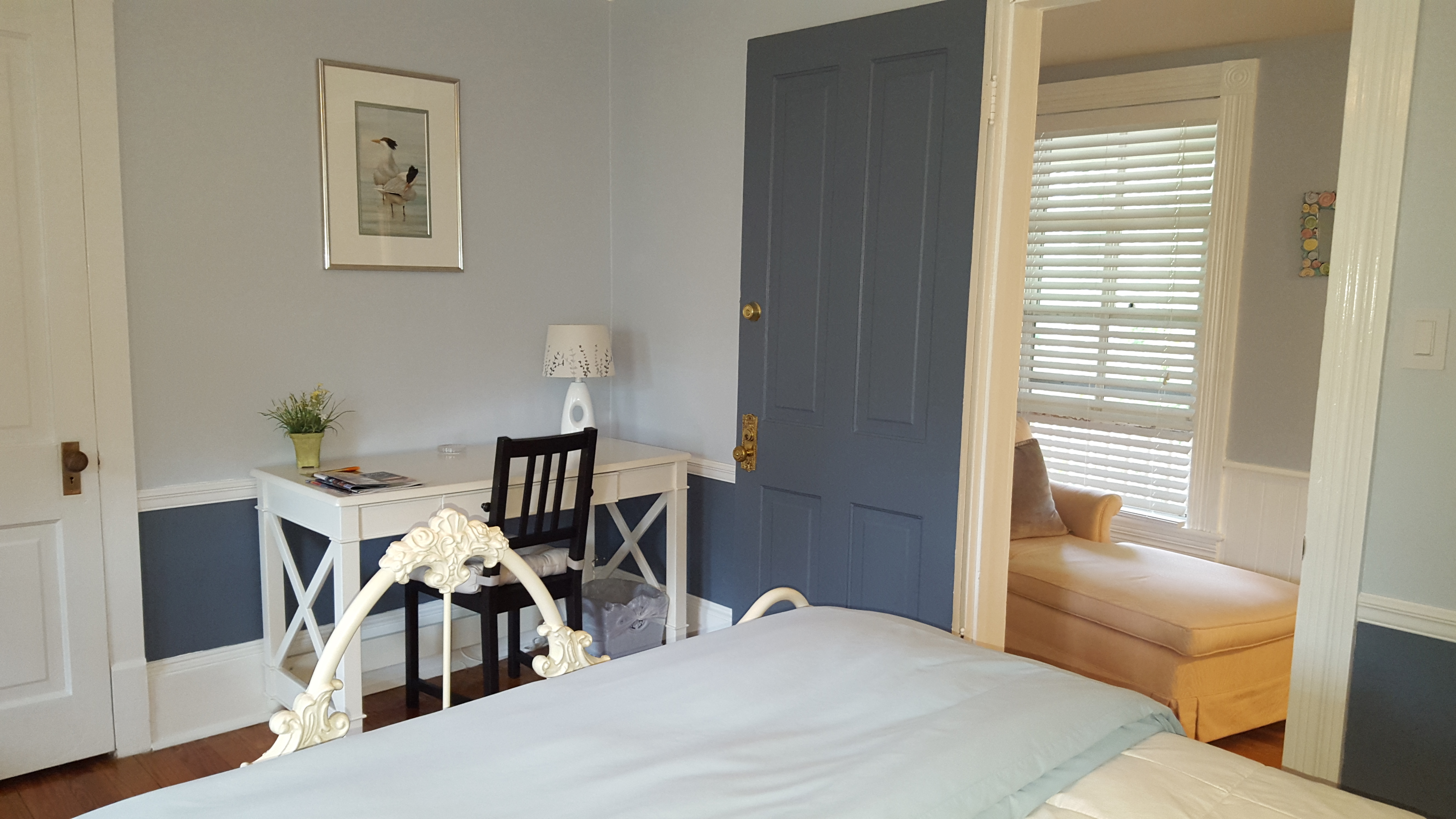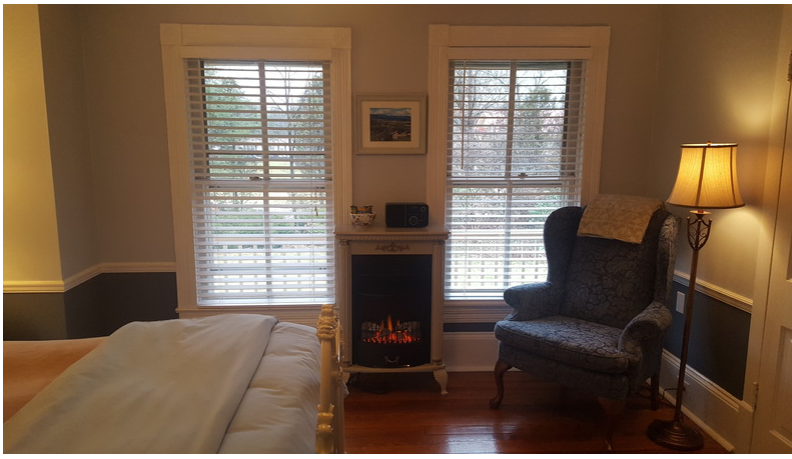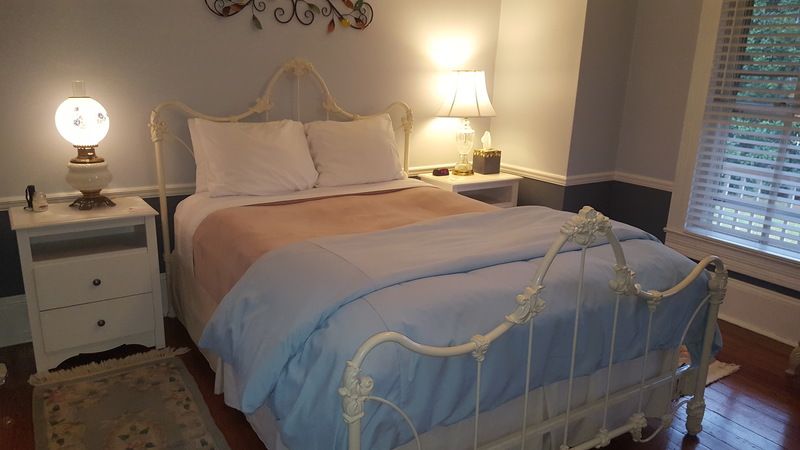 Named for the couple who brought this Carpenter Gothic bed and breakfast Inn back to life in 1991, this light-filled room has lovely views of the gardens.
Set farther back from the front of the house than the other rooms, the Robinson offers separate access to the second floor veranda. The bedroom features a queen-size iron bed, comfortable wing chair and a Victorian-style electric fireplace stove. The small, private hallway with a chase longue adds additional space and connects bedroom and bath. The private bathroom boasts a roomy stall shower.
Snuggle under a warm comforter and let the soft murmuring of Mill Creek through open windows lull you to sleep in these comfortable Virginia mountain accommodations.