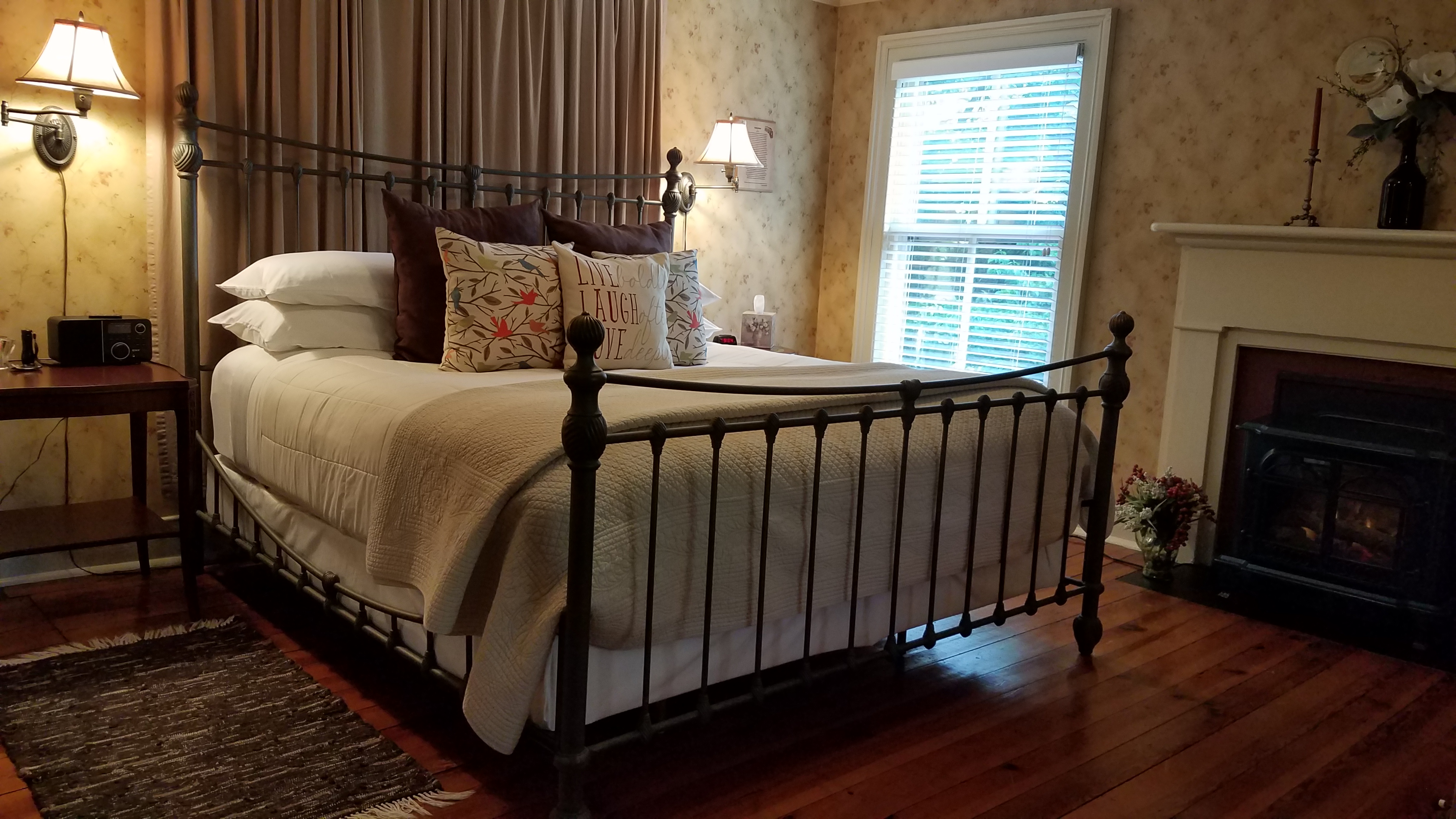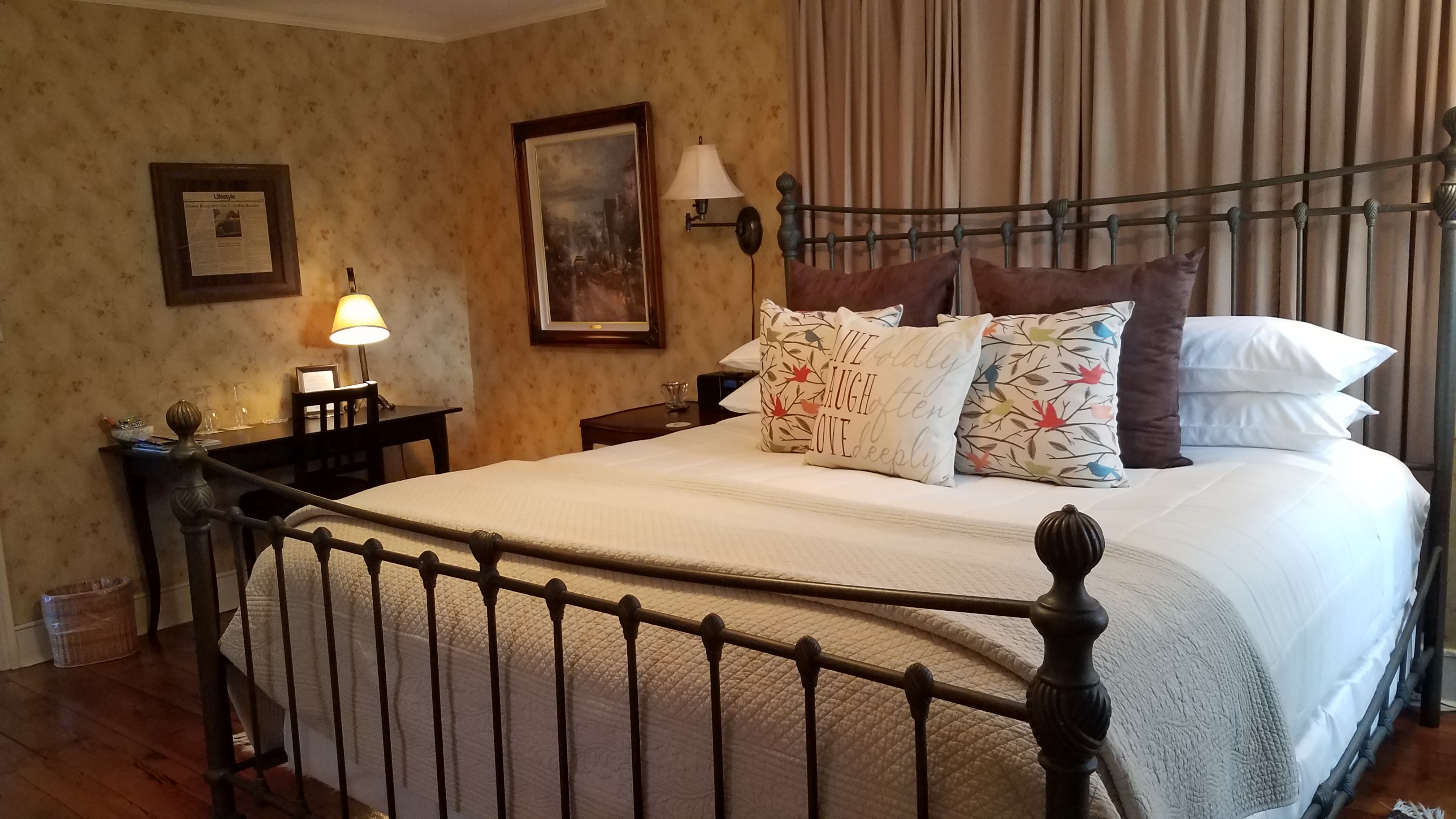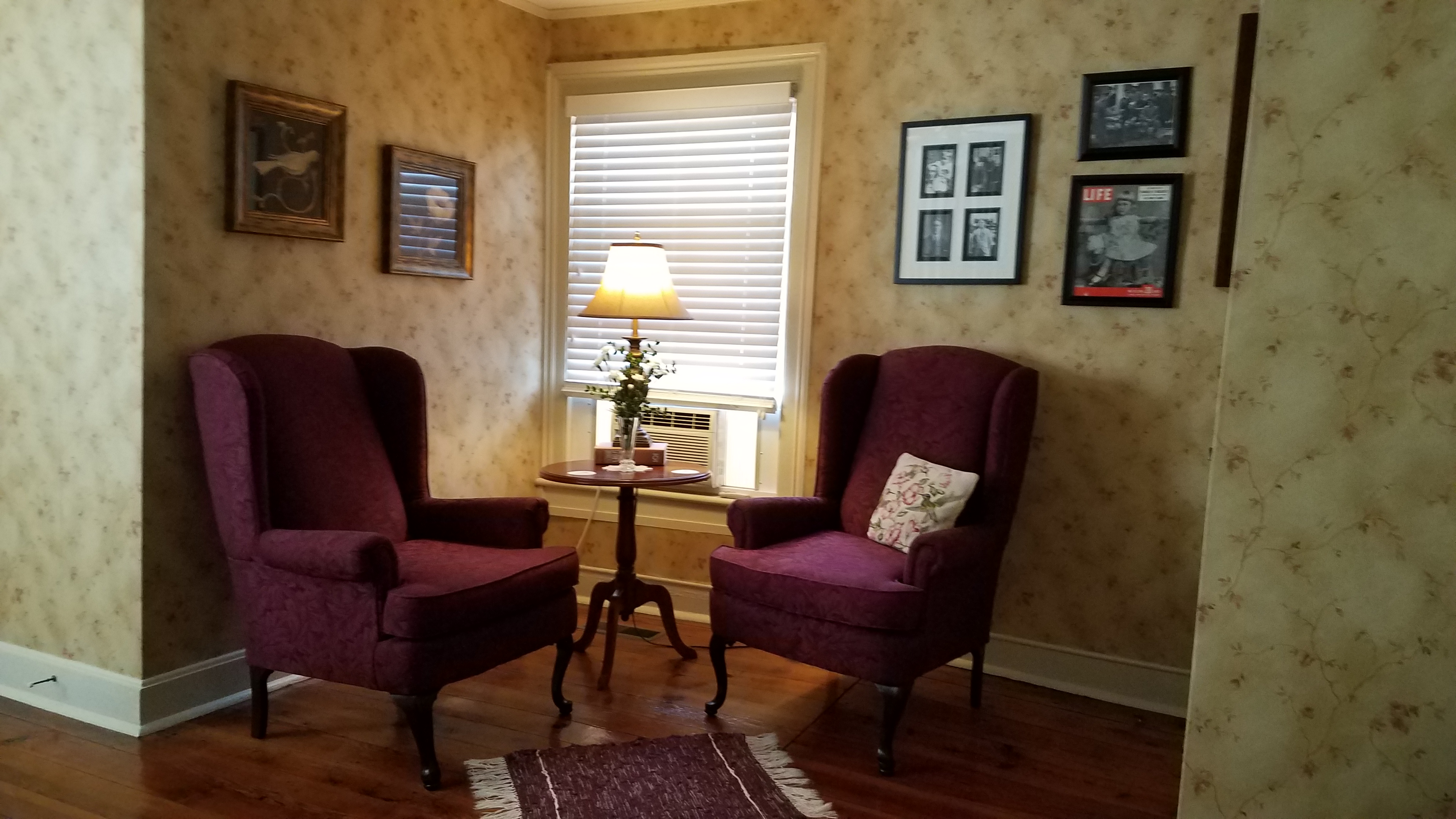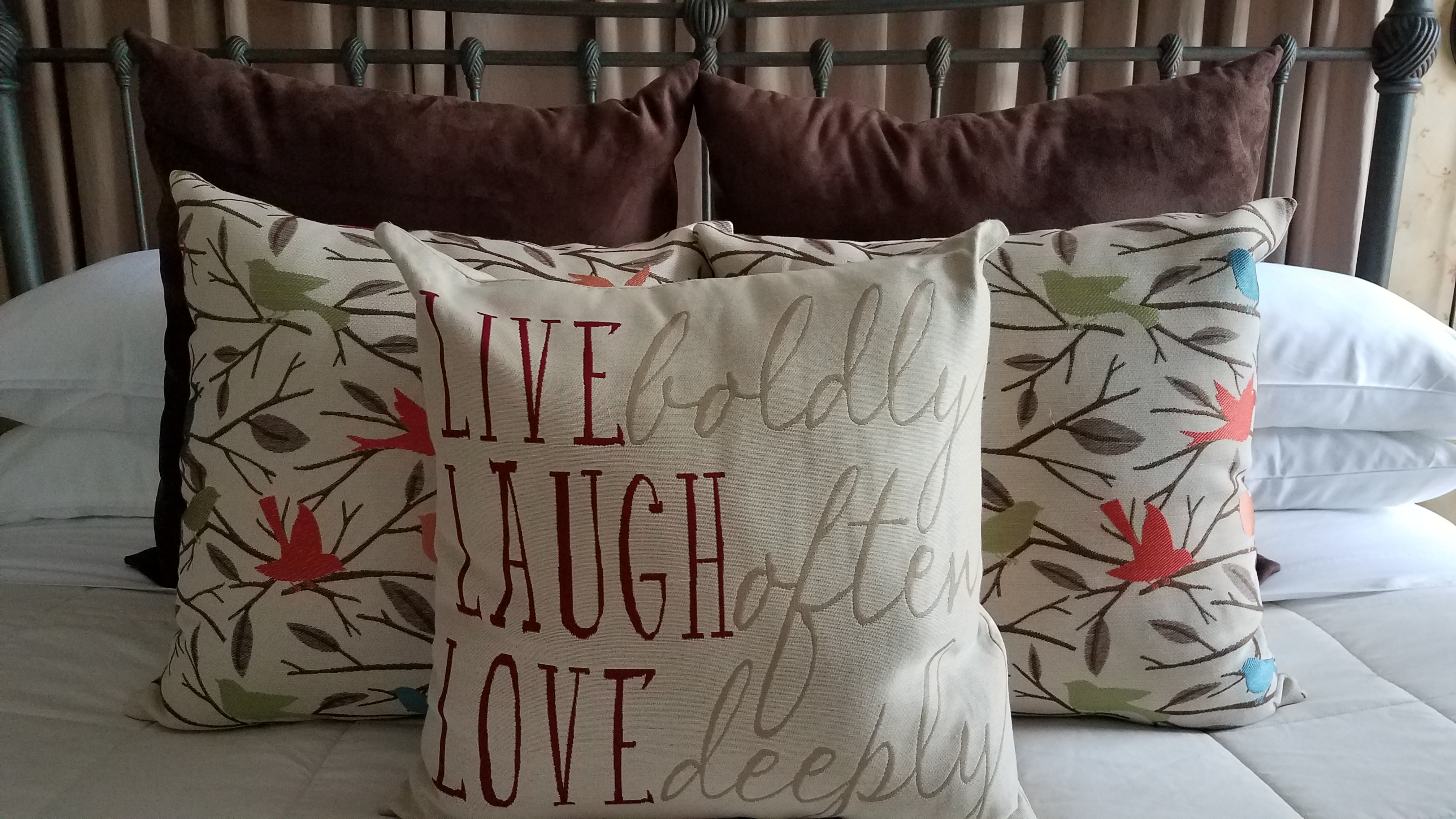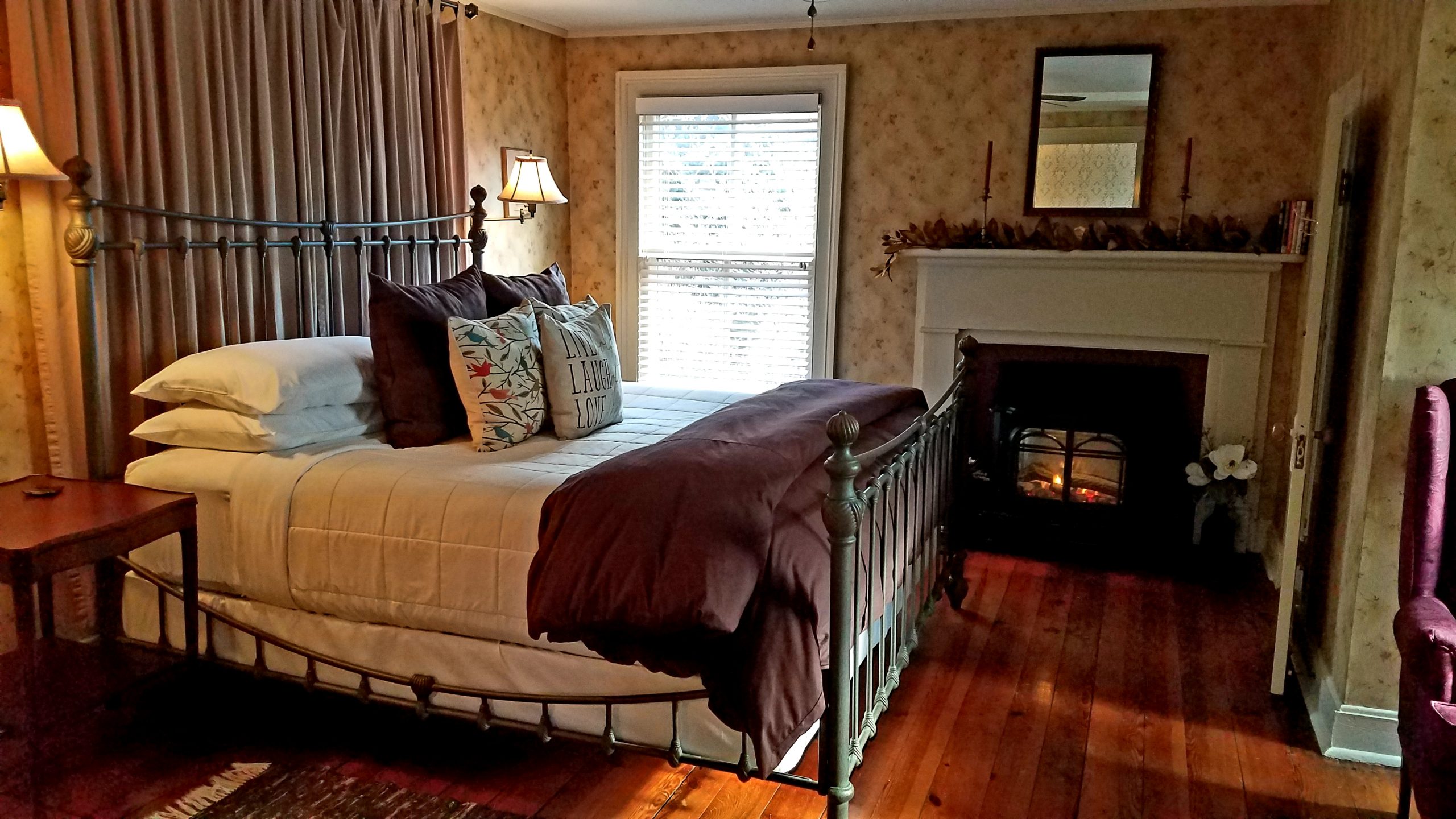 With a king-size bed, this room remains as large and comfortable as it was in 1935 when Eleanor Roosevelt stayed here while visiting the textile mill in Goshen. The small bathroom features a double shower, with dual shower heads. A small electric stove in the fireplace adds a cheery glow and plentiful warmth on chilly evenings. A welcome retreat for couples who love to pile up pillows to read in bed or in one of the comfortable chairs.
Whether your goal is a romantic retreat, a place to relax snuggled under a down comforter, or a special anniversary or honeymoon to a Virginia bed and breakfast, the spacious Eleanor can provide it in comfort.
The Eleanor is not a pet-friendly accommodation.  We have one pet-friendly room; please reserve the Teter-Wood Room for your pet-friendly stay.