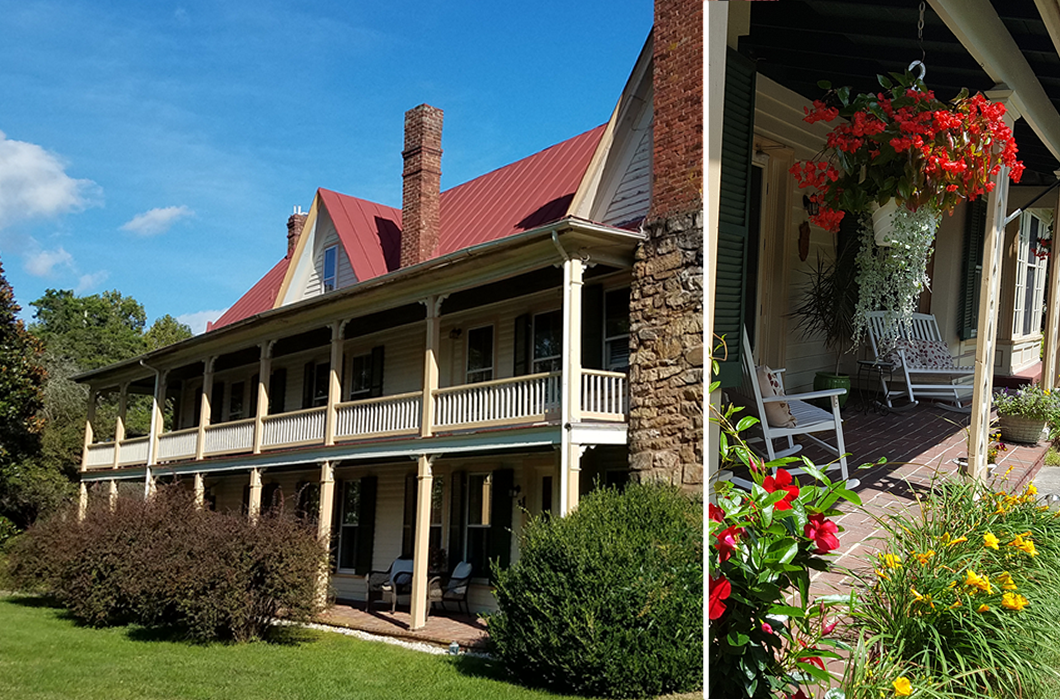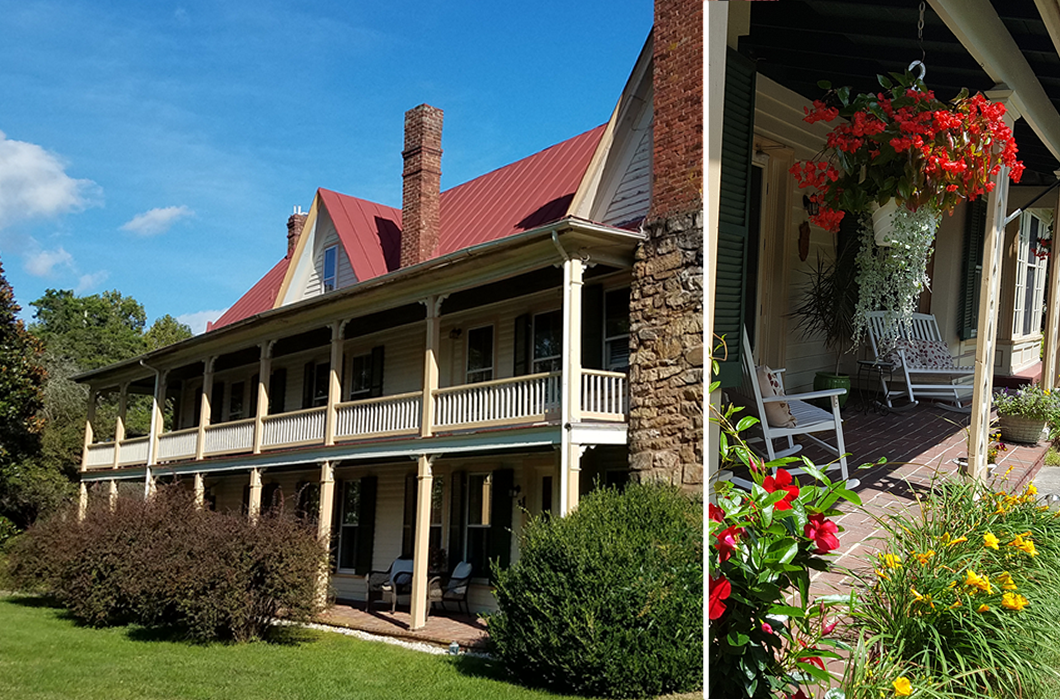 GATHER "Family or Friends"
Book the Inn's 6 rooms (12 guests) a minimum of two nights and enjoy a complimentary Cheese & Wine reception during your stay.  As always, our full country breakfasts served in the Dining Room are included.
Play your own music and be jolly! Celebrate a special occasion or meet for a fun reunion and allow us to delight you with food, service, comfortable living and meeting areas inside and out. Find quiet moments in a cozy nook or enjoy others in a chat to catch up, perhaps a game of volleyball, croquet, or a game by the fire. We're about wood burning fires at the Hummingbird whether in the rustic 1780 den, our gazebo on the mountain stream or the spacious fire pit under the open sky. Warning: star gazing is wonderful here.
Inside the Inn, we have 5 guest rooms and ample common areas to visit and enjoy one another. Our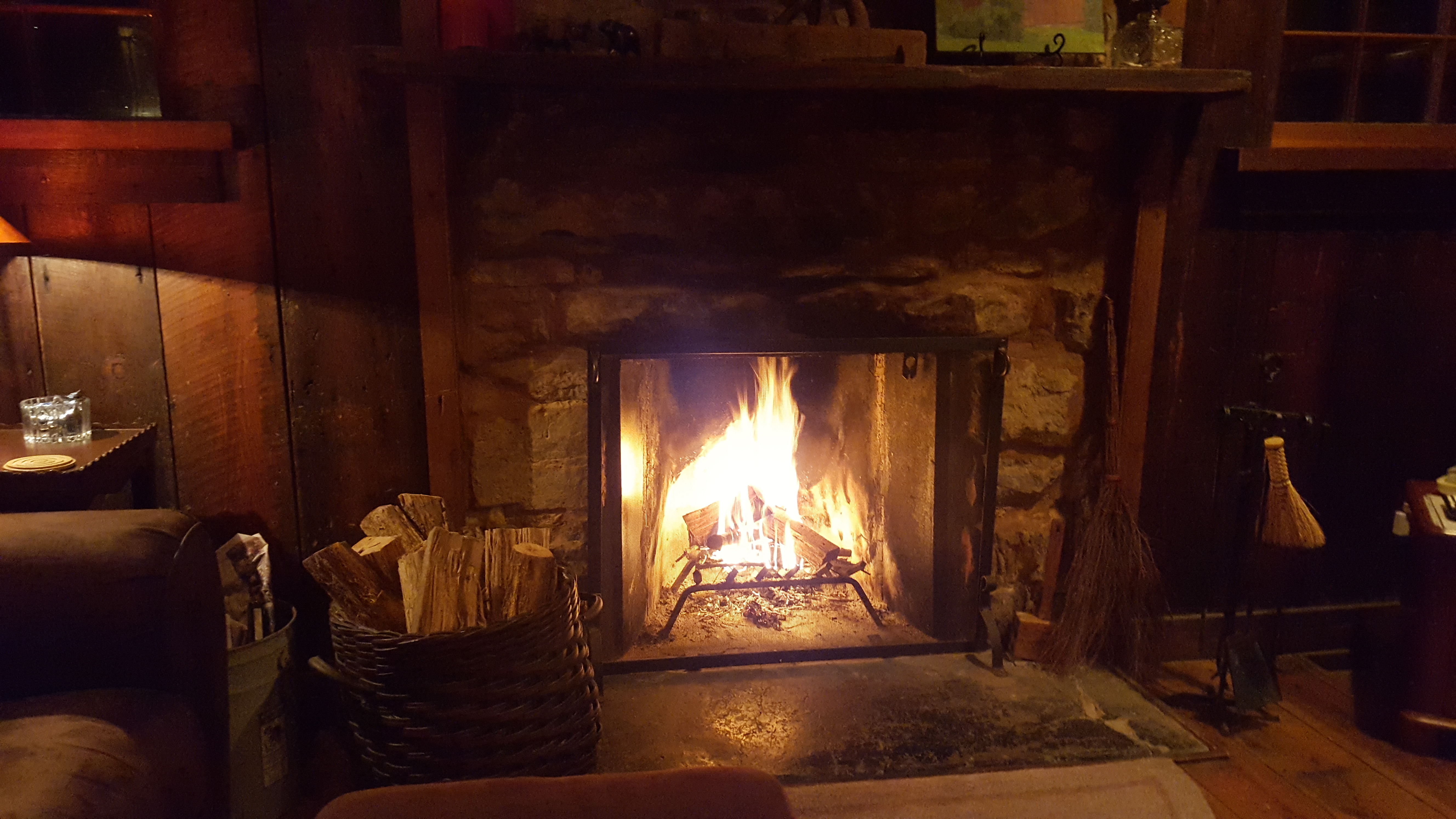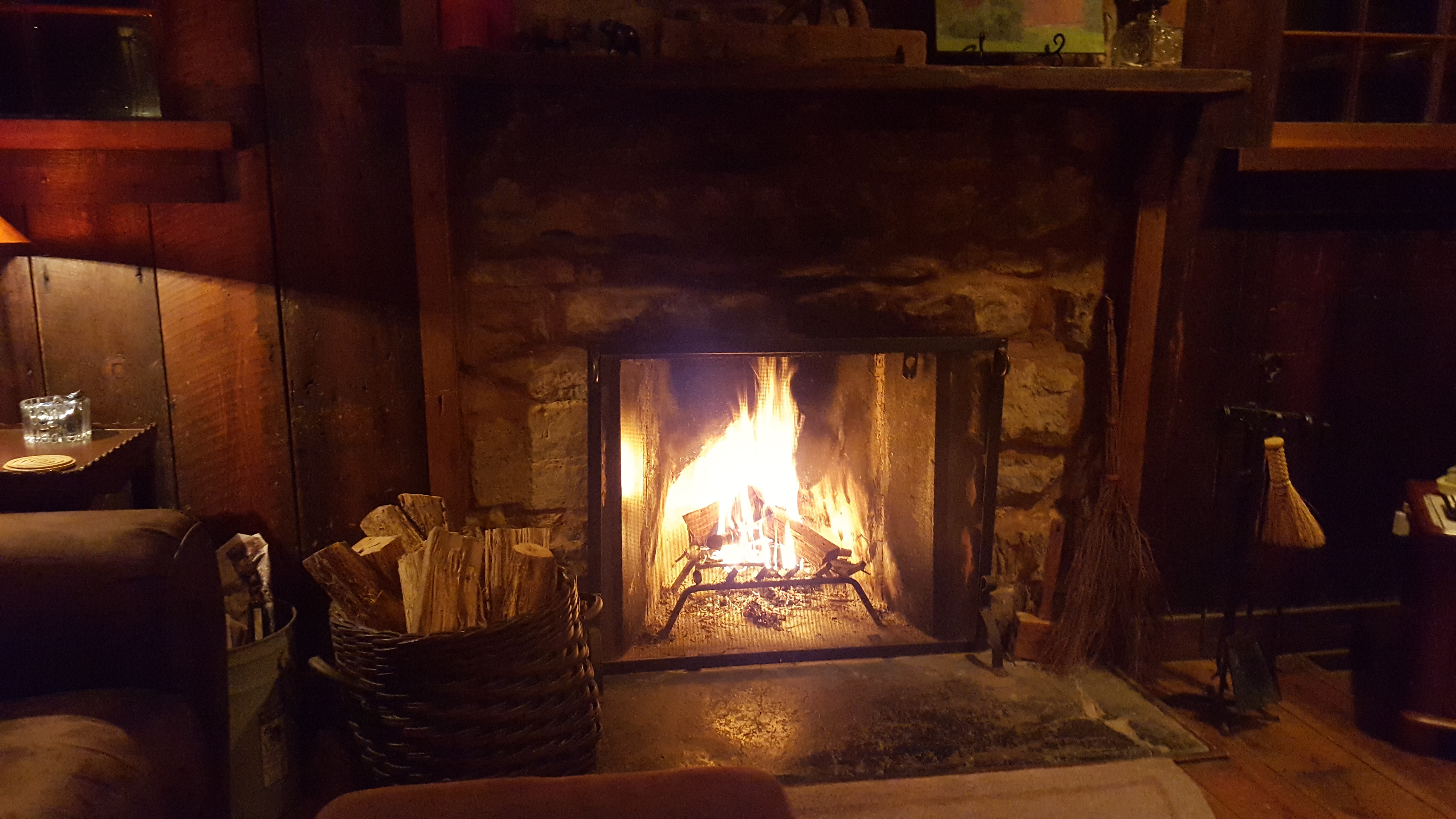 rustic den, with its wood-burning fireplace and TV with satellite dish and DVD player makes for a cozy game room, place to watch a movie or the afternoon football game. The spacious living room has comfortable sofa seating and a gas-log fireplace, while the adjoining solarium offers a sunny spot for afternoon tea and conversation. The extra large sunny dining room is a great place to meet, at the coffee and tea bar or seated for delicious breakfasts and casual family-style dinners.
Serenity Cabin on Mill Creek, our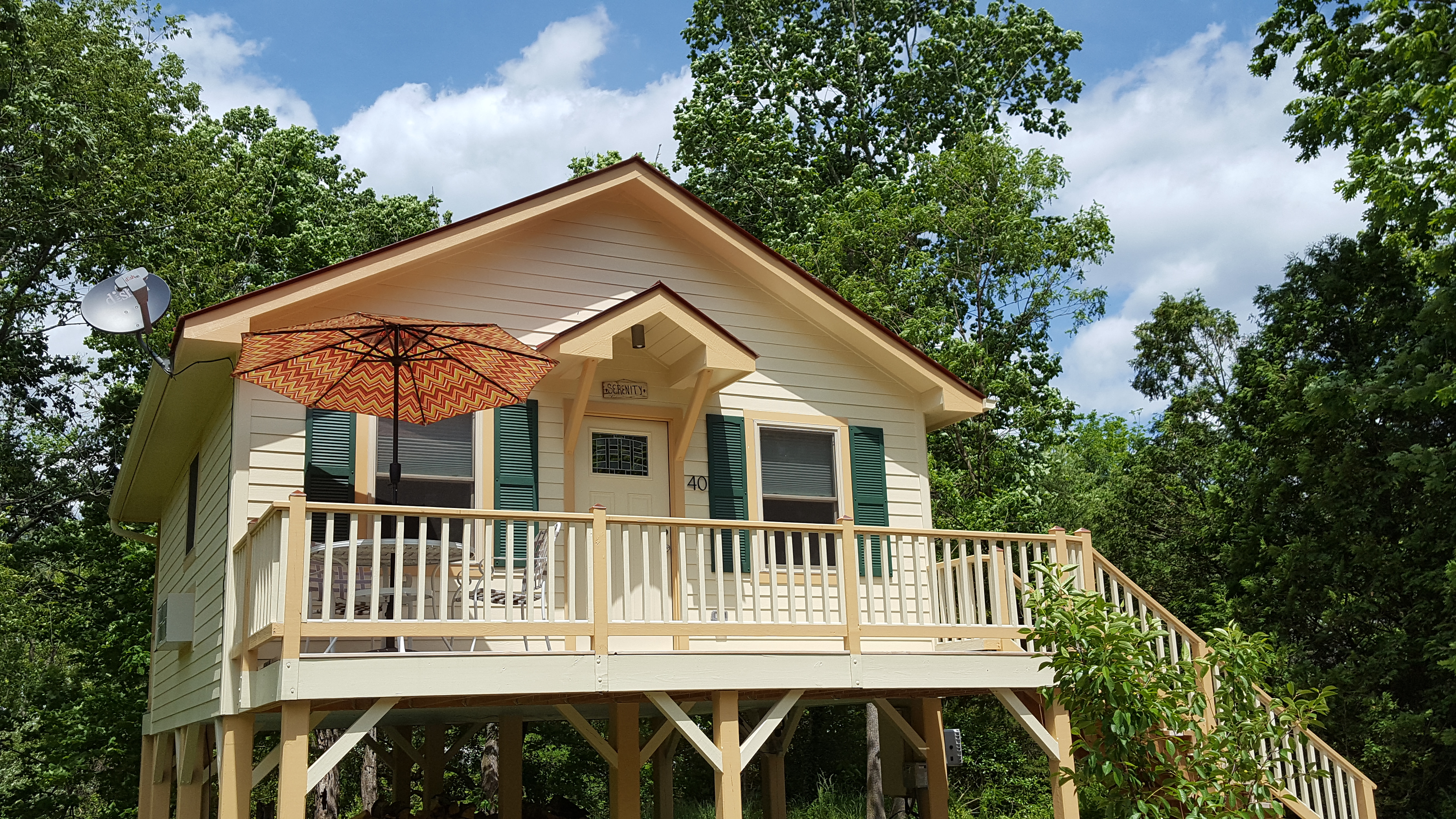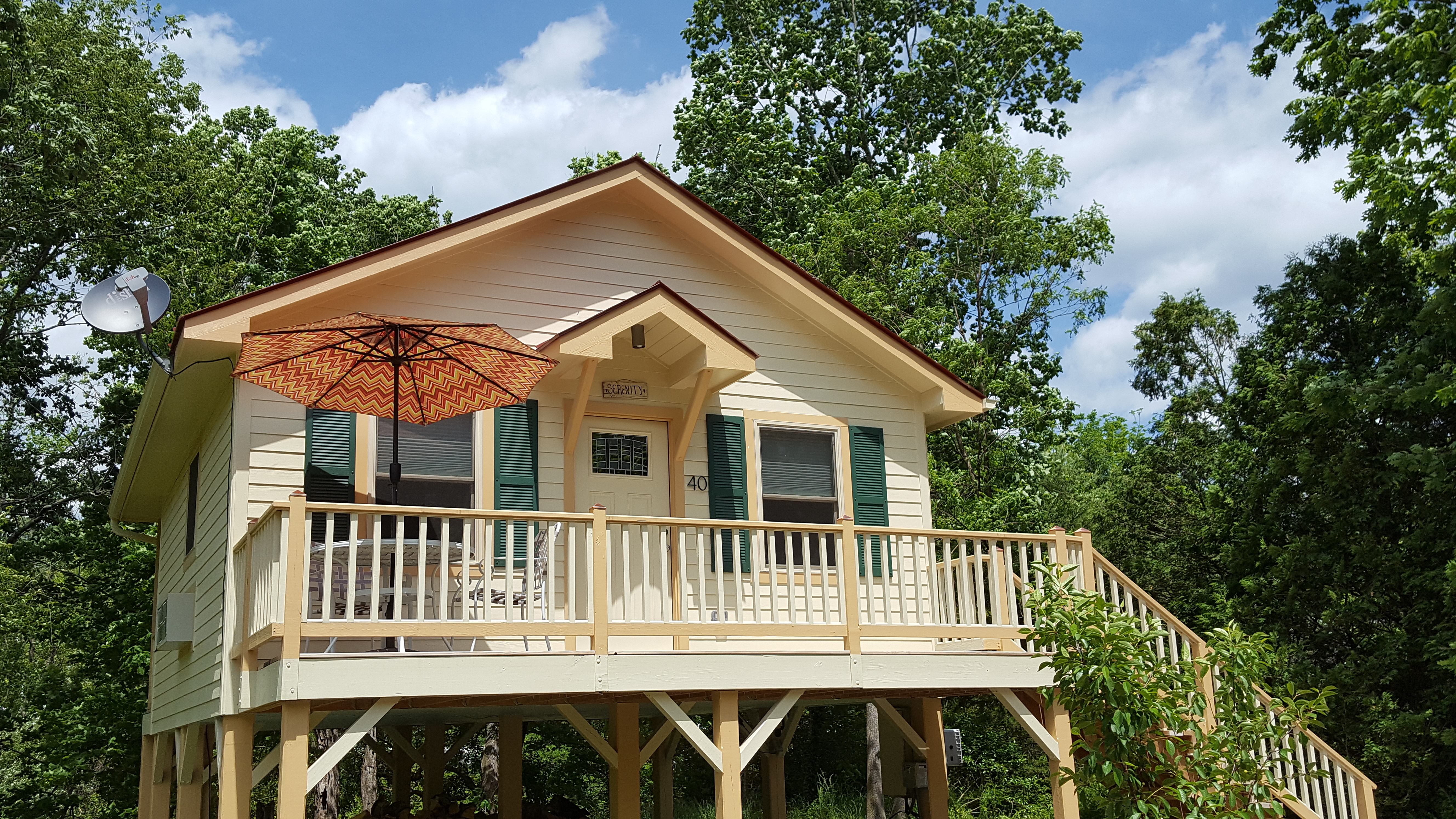 private cabin for two, adjacent to the Inn. Built in 2016, the cabin is positioned near the tree tops directly on Mill Creek and has a contemporary feel with the rich warmth of natural woods. An open floor plan, cathedral ceilings, a siting area featuring comfortable chairs, ottoman, flat screen TV and a fully equipped kitchen. The bathroom has a cathedral ceiling with a spacious natural stone walk-in rain shower. The bedroom opens up to your private deck facing the rippling waters of the mountain stream.
Outside the Inn, over an acre of lawn and gardens give room to roam or perhaps play a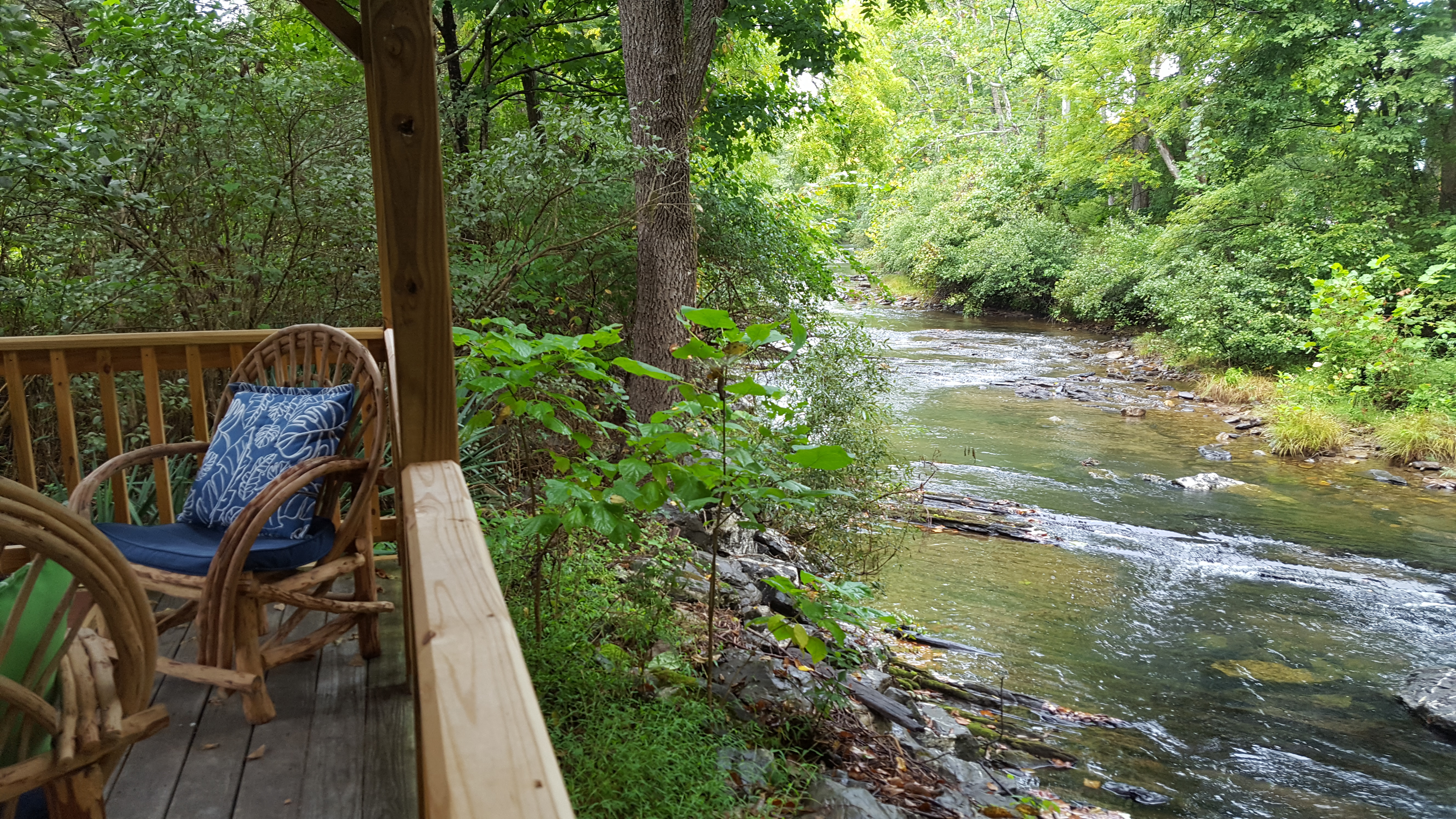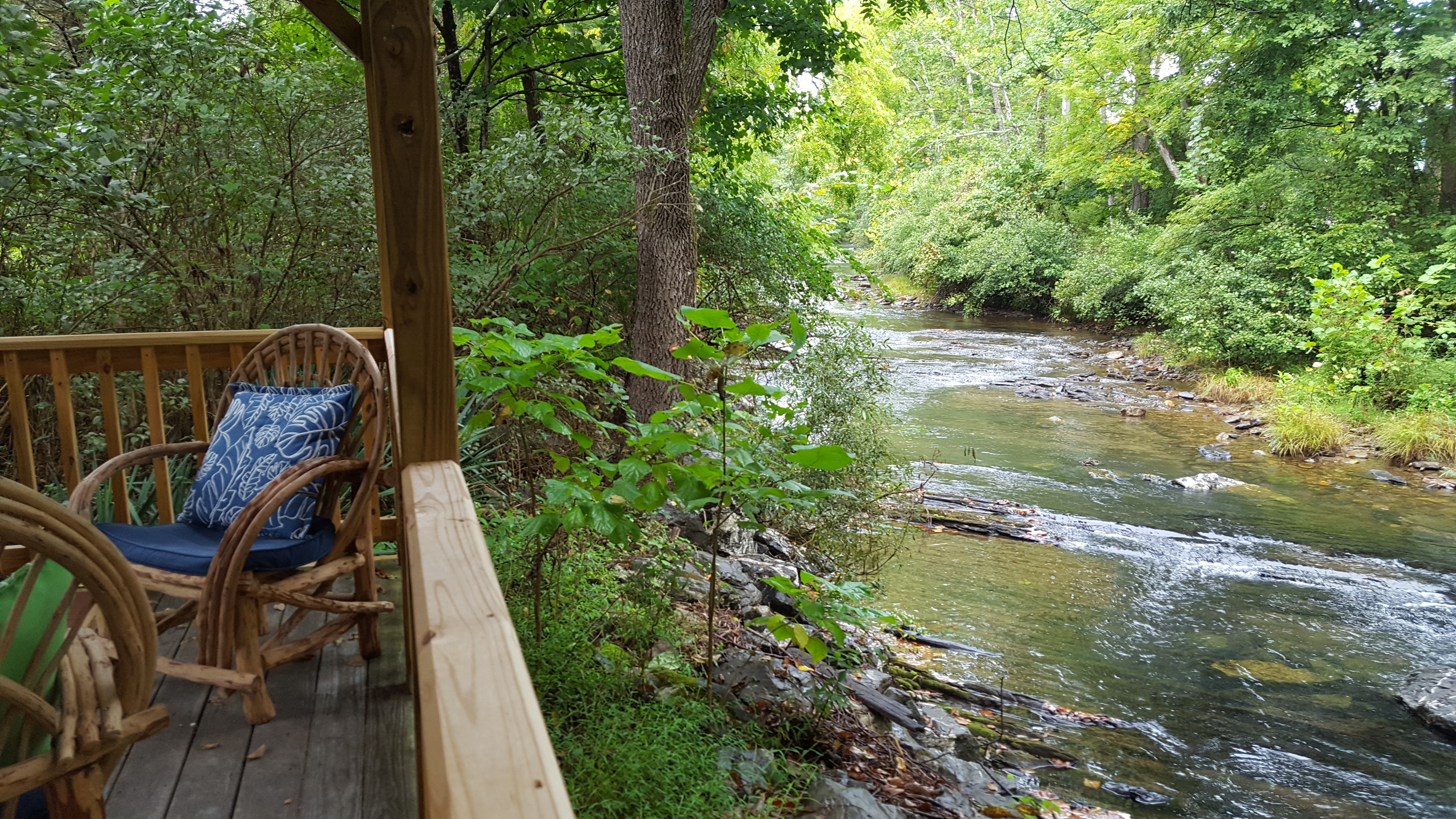 game of croquet. The Inn has wide porches on the first and second floors, with small tables and chairs grouped for intimate conversation. The second floor veranda is a favorite place to sit and catch the breeze while watching the hummingbirds buzz by the feeders. The gazebo on Mill Creek next to our historic 1875 barn can be a place to meditate and listen to the water rush over the rocks, or a place to sit with friends and enjoy a long, slow afternoon and evening. The gazebo has a fire stove, and a large fire pit is in an open area near Serenity Cabin for bonfires and stargazing.
Goshen, located in Rockbridge County, boasts spring water as our town water source and the beautiful Goshen Pass – Virginia's oldest state managed natural area, a 3 mile rocky gorge formed by the Maury River. Opportunity abounds for day trips and sight-seeing adventures in every direction from the Inn. Let us help you plan excursions to please all, from hiking, fishing, kayaking or canoeing, to horseback riding through the Shenandoah Valley countryside, or bike trips, shopping, museums, art galleries, visiting breweries, vineyards, the 1750 grist mill (still working), a Shakespeare theater, a drive-in movie, or Natural Bridge, the County's namesake. You'll never run out of things to do IF you want to leave the Inn!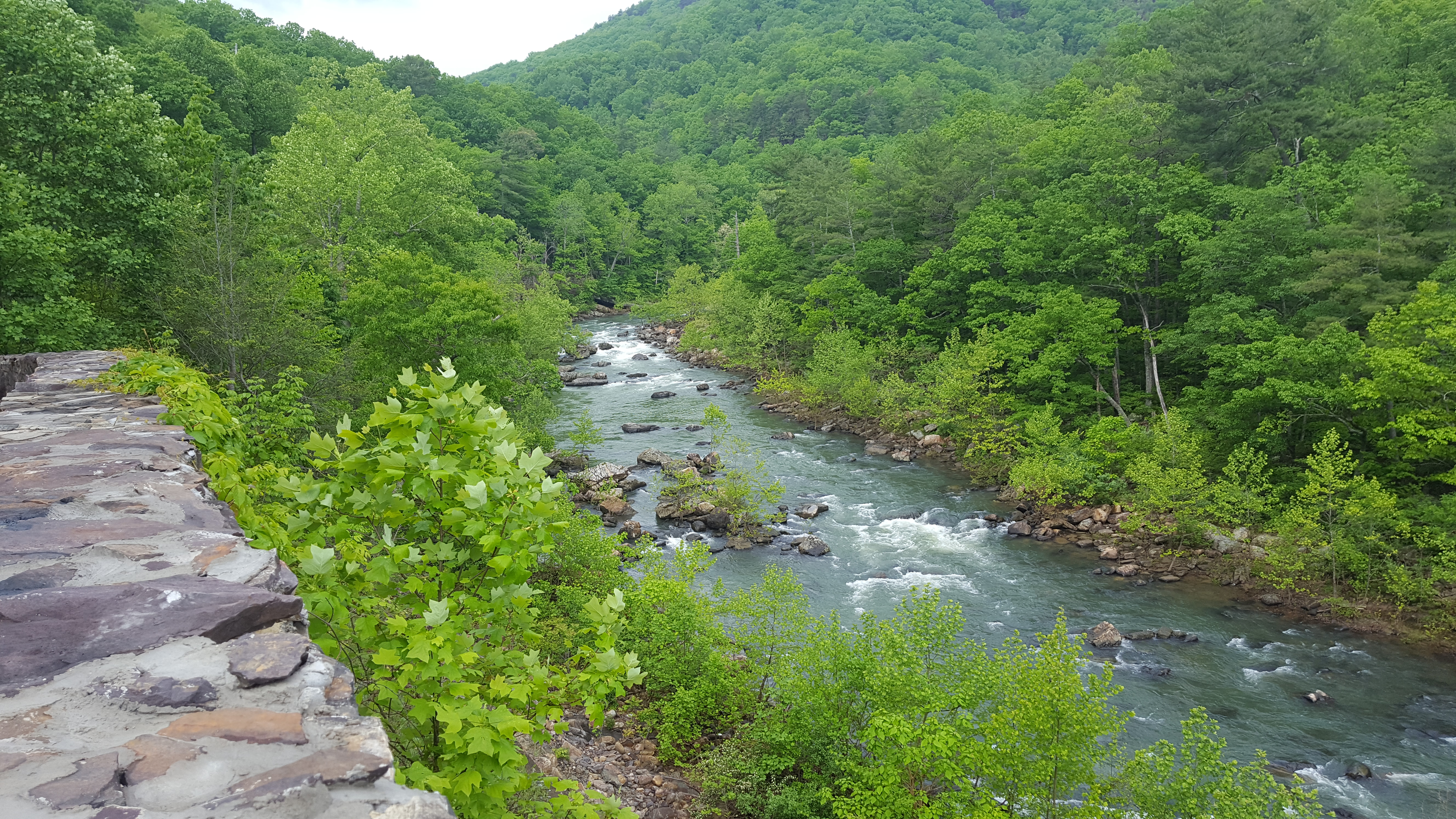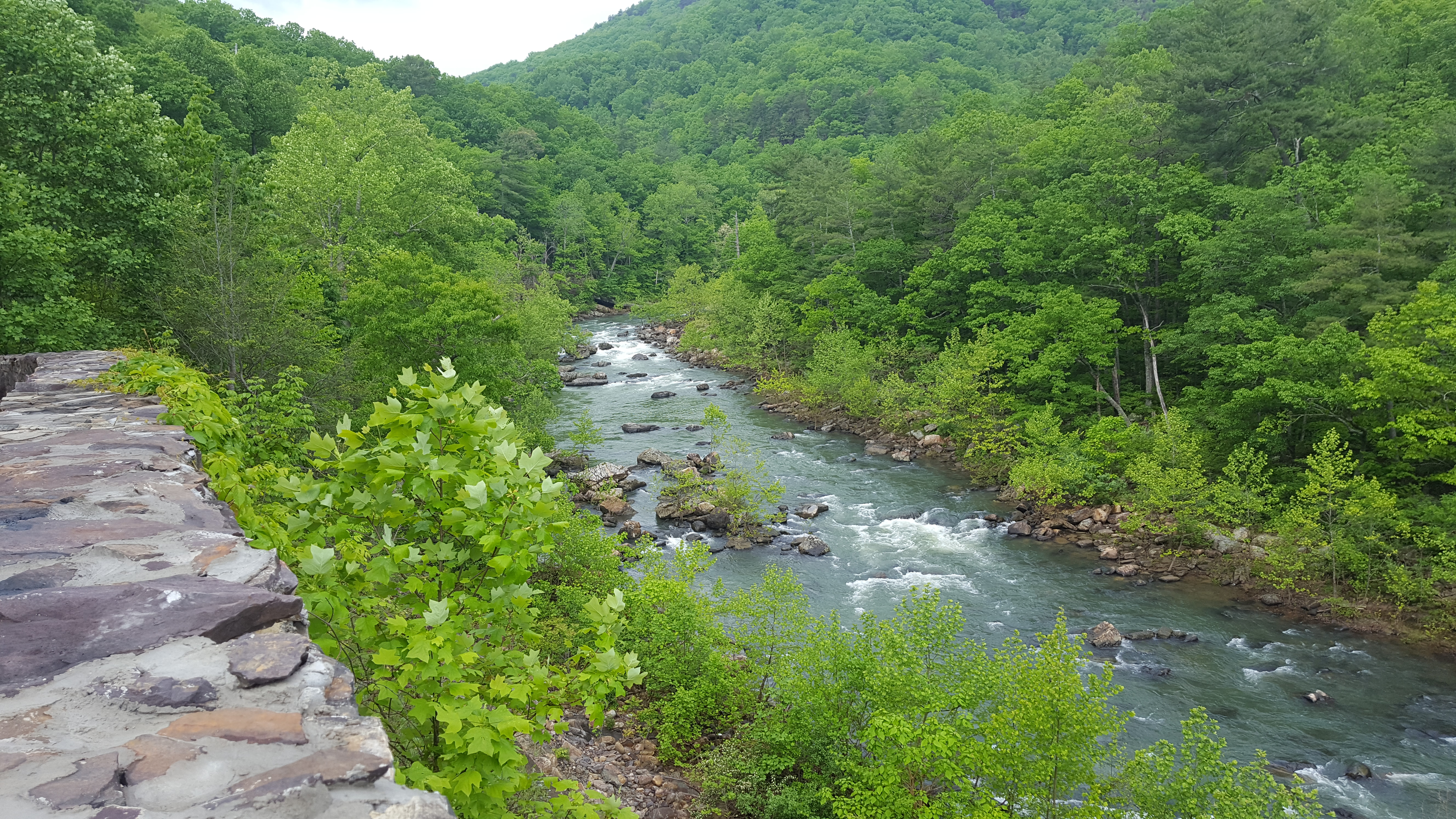 Goshen Pass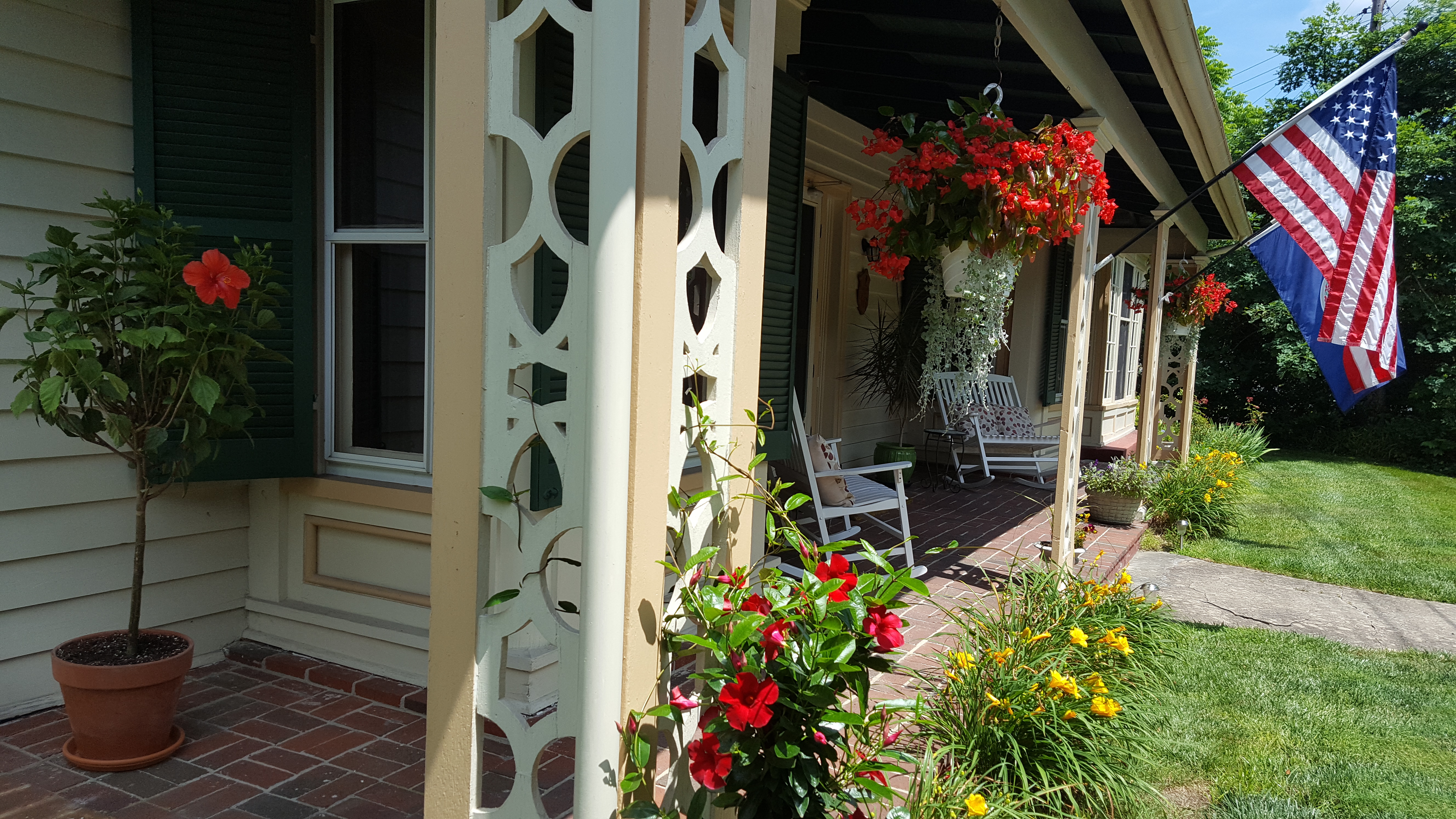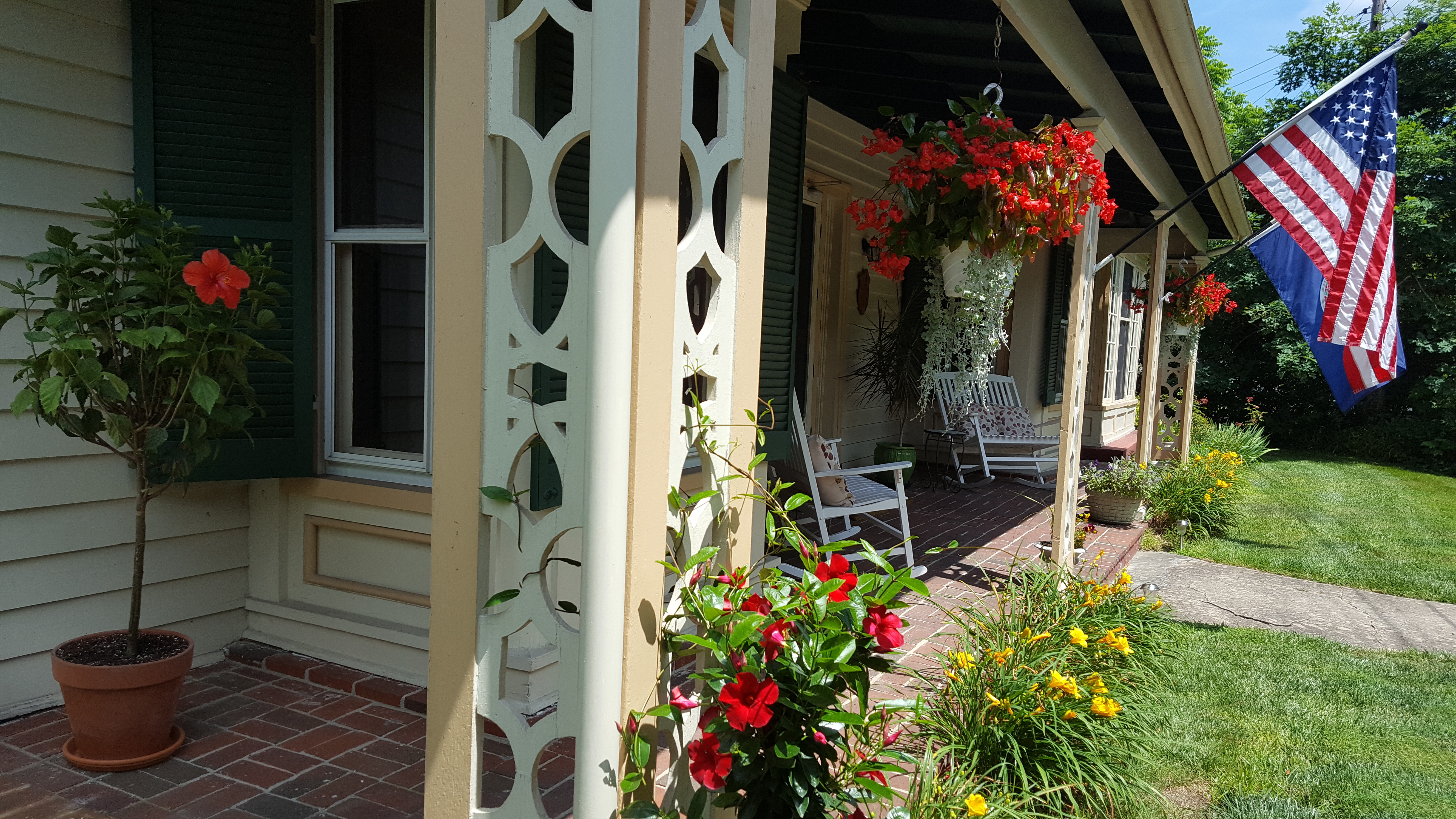 Front Porch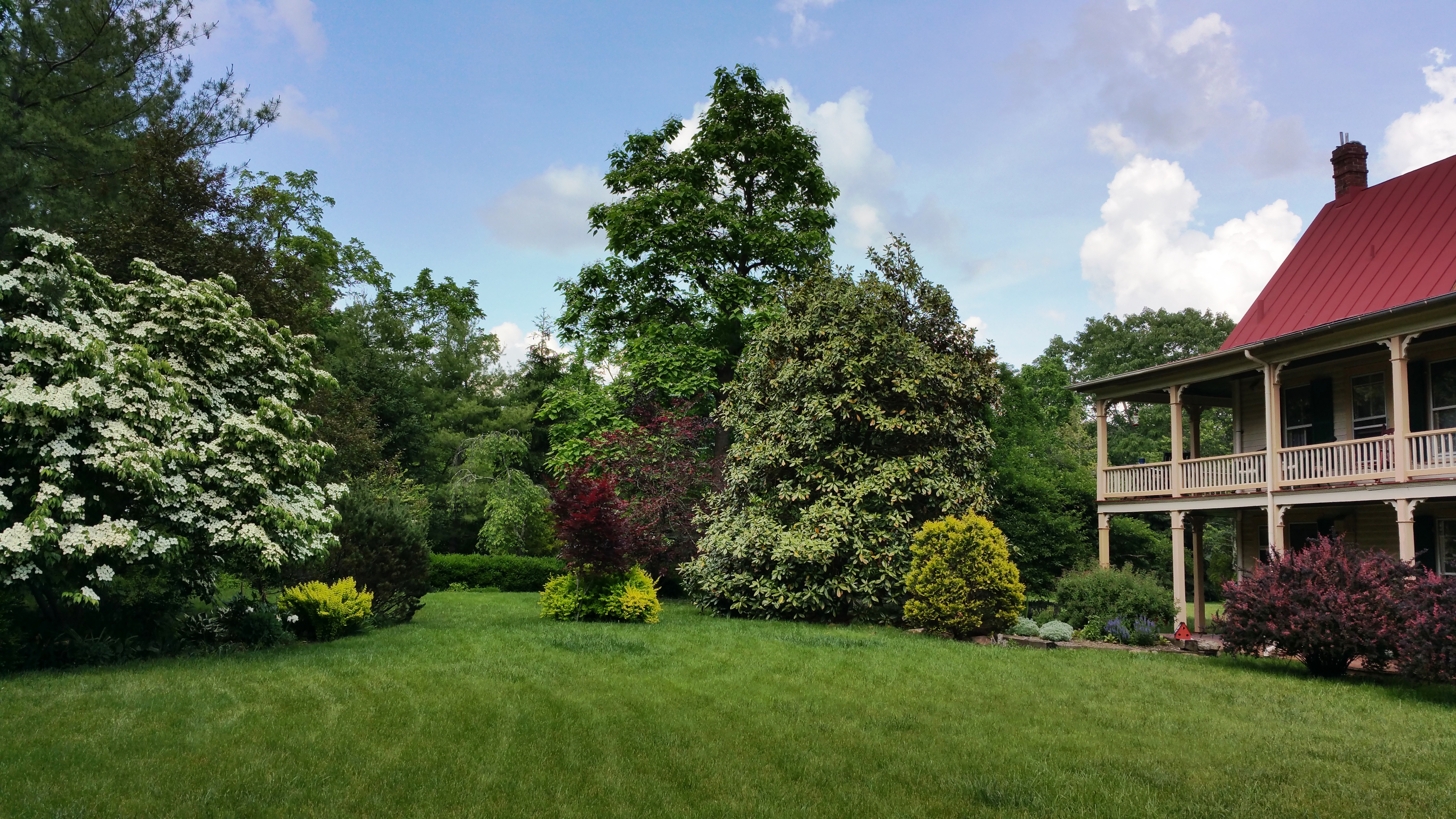 Spacious Gardens side of House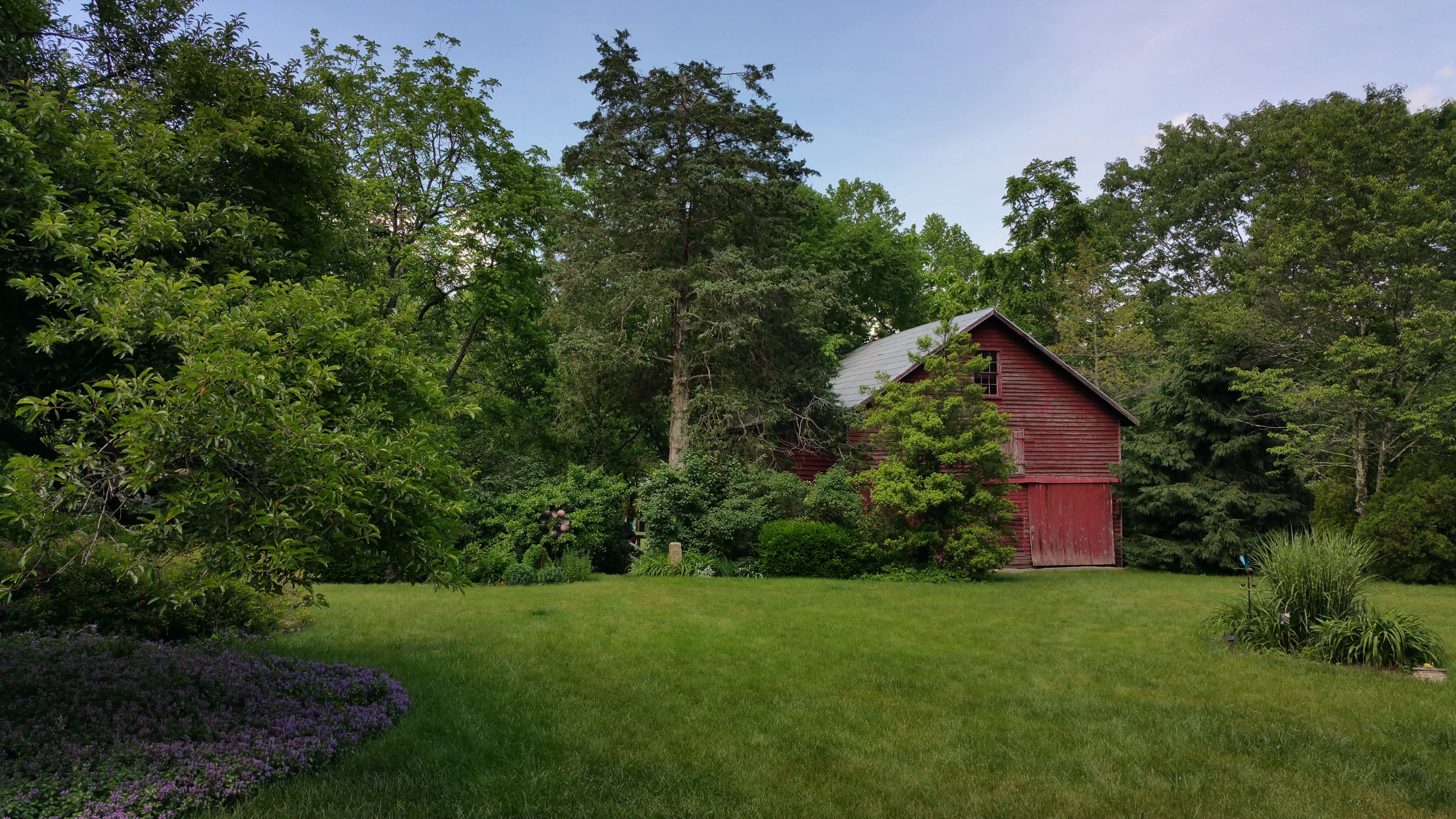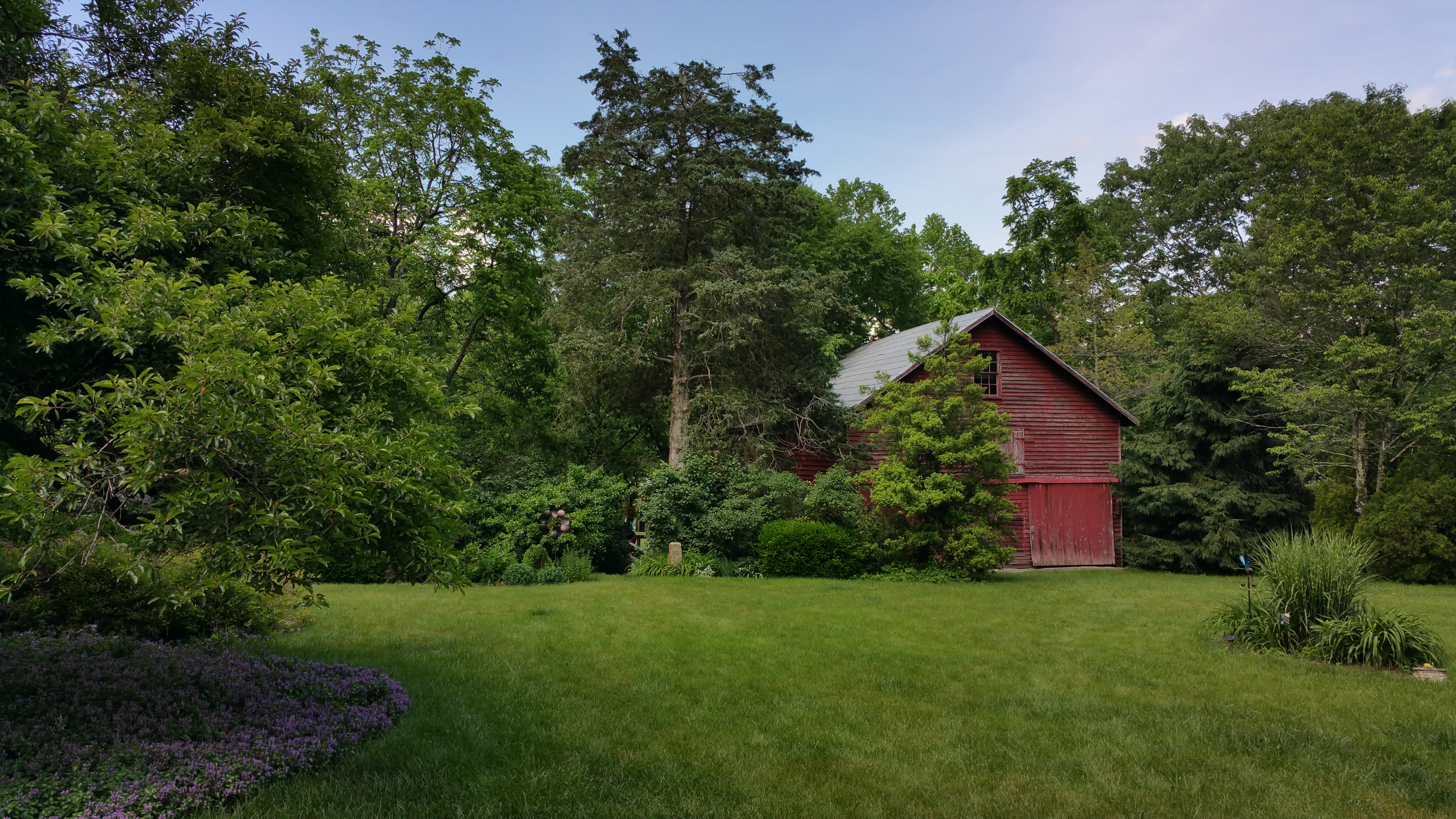 Spacious Gardens back of House