Patty and Dan Harrison have owned the Hummingbird Inn since September 1, 2008.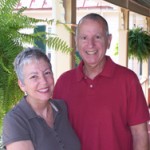 Patty has three grown sons and 5 grandchildren, so the responsibilities of household management are well respected. She has been successful in Sales and Management and all facets of running a startup business, as owner of a Publishing company for 15 years, producing informational resources for several counties in Southern California. After selling that business, Patty helped open the doors and startup a Children's Directory in Las Vegas, then facilitated the establishment and opening of a satellite office for a California software company. Finally, she was able to pursue a lifelong goal and obtained her Nursing Degree with the intent of becoming a traveler, and seeing the country. Unfortunately, circumstances did not allow her to remain long in that career, and she rejoined the corporate workforce as a Manager of Human Resources.
Patty enjoys people. The joke among family members is to tease Patty about working on her people skills. But that's certainly not necessary.
As a Bed and Breakfast owner and hostess, the variety of experiences in her work and her personal journey are a solid foundation for this successful venture.
Dan, Patty's husband of 16 years, is her partner in this venture. He too has taken the long and winding road to this place in time. From 8th grade English teacher to radio disc jockey, advertising agency owner, Cable TV Advertising Sales Manager, partner in Patty's publishing company, massage therapist, Cardio-Vascular Surgical Tech, and thru June 2014, a Software Educator.  He is now full-time at the Inn and has found his niche in the role of Innkeeper.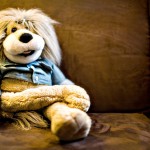 Both Patty and Dan are people perfect for this venue, and they look forward to greeting you when you visit The Hummingbird Inn.