It has been 6 years since we took ownership of the Hummingbird Inn, and the time had come for a room rejuvenation.
For those of you who have been guests at the Inn, and especially for those of you who have stayed with your pets, you are familiar with the Teter-Wood room, our downstairs accommodation.
Lets do a quick review of our latest room rejuvenation.
To be kind, it was a little dated.  The wallpaper, a bit busy.  As you can see.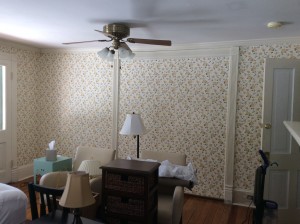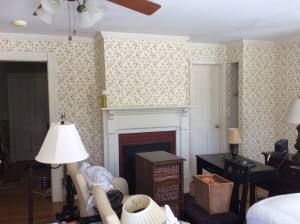 So the first step was to remove the paper from view and start anew….a nice coat of white paint.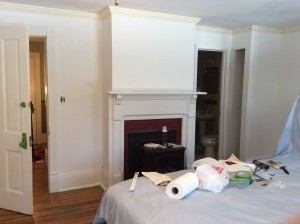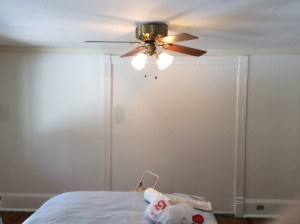 Next, was color choice.  Something a little more contemporary.  And soothing.  Ended up with a seafoam greeny color.
Trim in glossy white.
Contrasting darker green on mantle and door to room.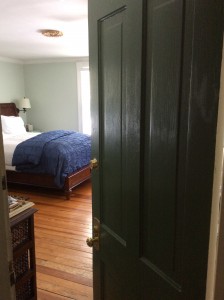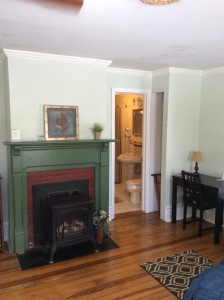 And voila!  A fresh look that actually makes the room look bigger!!
And unfortunately, as most of you know, once you do one room, the rest of the spaces look even more like they could use some help.
So….whats next?
Stay tuned!