About hummer
Author Archive | hummer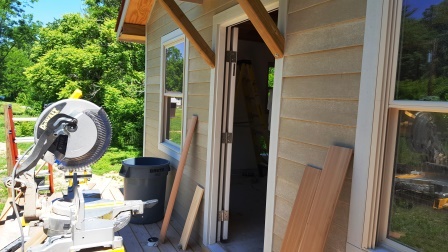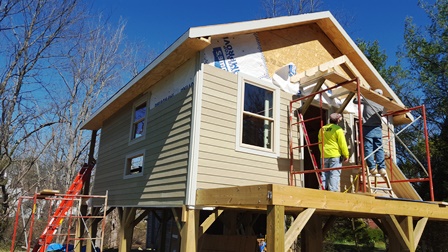 Cabin 1 on Mill Creek siding day was BEAUTIFUL and interior is taking shape! Come on in and take a peak inside…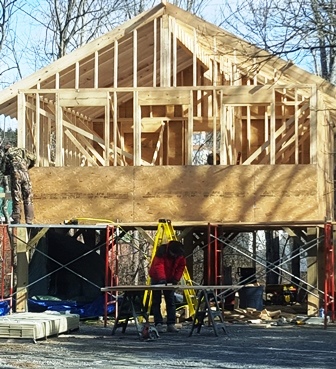 Cabin 1 on Mill Creek construction days were marked by blue skies and tempertures in the teens! Jeff can work in all temps, the crazy heat and humidity back in Houston and now winter in Goshen. Thankfully the bitter cold and gusty winds are short lived. We are very happy to report our winter is […]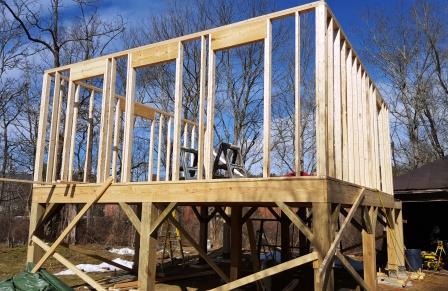 Cabin 1 on Mill Creek framing got off to a good start in February with some days not so cold, sweatshirt weather!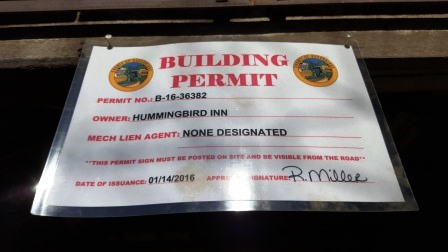 Cabins on Mill Creek 2016 got off to a great start! Exciting to see the Concrete Truck pull up at the Hummingbird Inn. New Year, New Plans to add cabins creekside on our lot adjacent to the Hummingbird Inn. We started with Cabin 1 in hopes to finish by July 2016. Our proximity to Mill Creek […]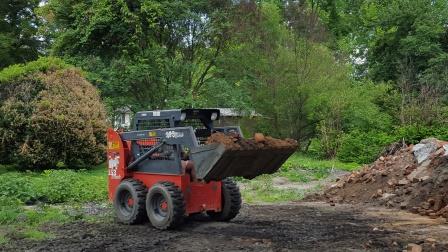 Cabins on Mill Creek…featuring men and their toys! One could argue that clearing land of huge stones and chimney brick is extremely laborious.  Jeff says he's taking care of business and Sandra says he's having way too much fun!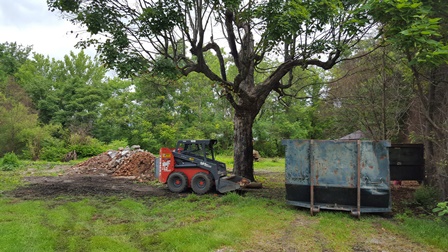 Cabins on Mill Creek Land Cleared of Burned 1850's Home Summer of 2015 – this is the lot next to the Hummingbird Inn where we will be building Cabins on Mill Creek for our guests. Wonderful large stones and brick from the 1850's home foundation and chimney stacks to re-purpose…so many ideas! We hope this old-timer, […]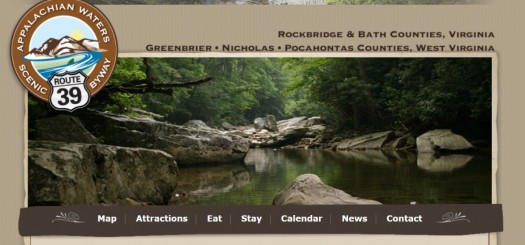 We were thrilled to be mentioned in the February 2016 edition of Eastern Home & Travel magazine, as part of this terrific article "A Road Trip Like No Other" by Reed Hellman. The feature takes readers on a memorable drive along Route 39, the Appalachian Waters Scenic Byway , recommending that adventurers make the Town of Goshen […]
Clouds of steam rise as an artist uses a thick pad of wet newspaper to shape a ball of 2000-degree molten glass, glowing bright orange on the end of his blowpipe. He tips the opposite end to his mouth and blows into it. "Ooooooo," murmurs the crowd, as a bubble appears in the middle […]
It all started in the Alleghany Bath.  And came full circle when we completed the Alleghany Room Rejuvenation.  And just in time too.  We start the Franklin Room Tub Replacement next week. Like the other rooms we have been working on this Winter, the Alleghany Room was, in a word, kinda old.    Ok, that […]